Never miss a surprise or a concert!
APYO Concert - A Whole New World: From Disney to Dvořák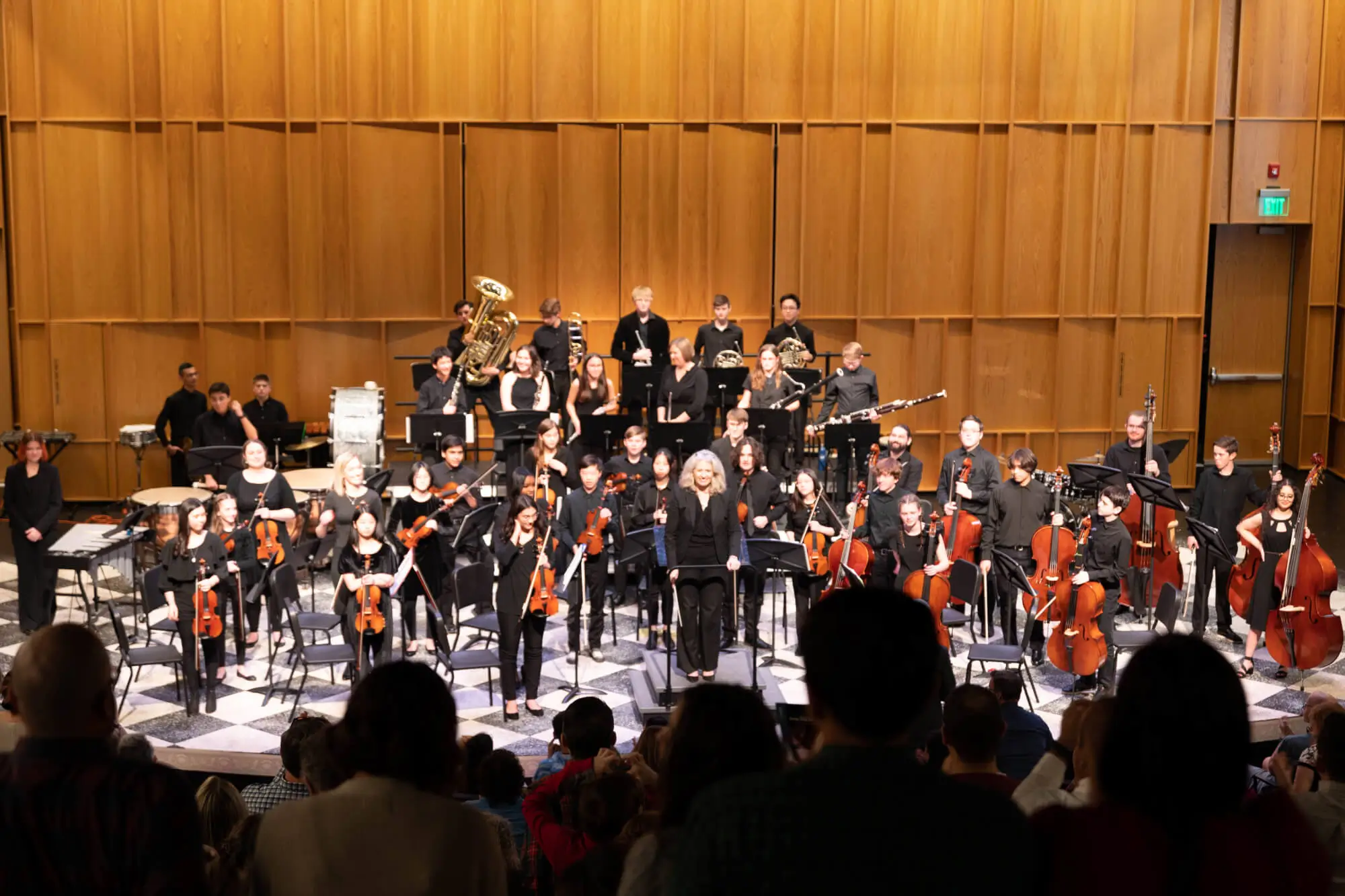 The biggest ever Arkansas Philharmonic Youth Orchestra (APYO) took us on a century-long journey through the past.
Three Ensembles and six Chamber groups performed classic and modern pieces. It includes Antonín Dvořák's "New World" Symphony No. 9 from 1893 voyaging, by way of magic carpet, to selections from Disney's Aladdin from 1992.
Due to overwhelming demand last Spring, there were two identical concerts to be sure no one missed the chance to see our amazing youth musicians perform!
Check out our concert videos and hear the APYO for yourself! A popular theme to listen for in Dvořák's iconic masterwork is the recurring opening notes of Three Blind Mice. And in A Whole New World? Watch for the same smile that lit their face the first time your APYO player witnessed this Mouse Kingdom classic.
Concert Photos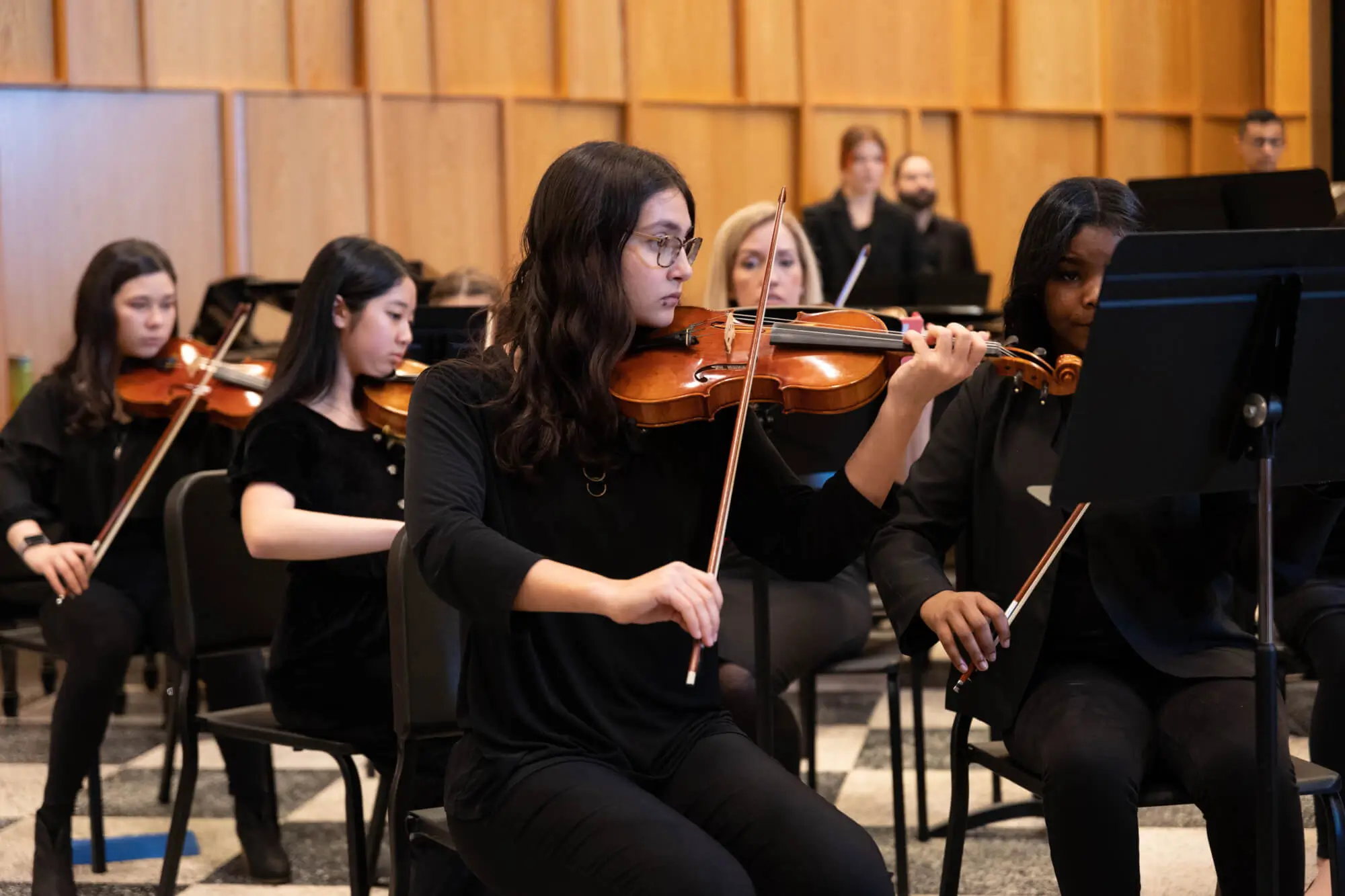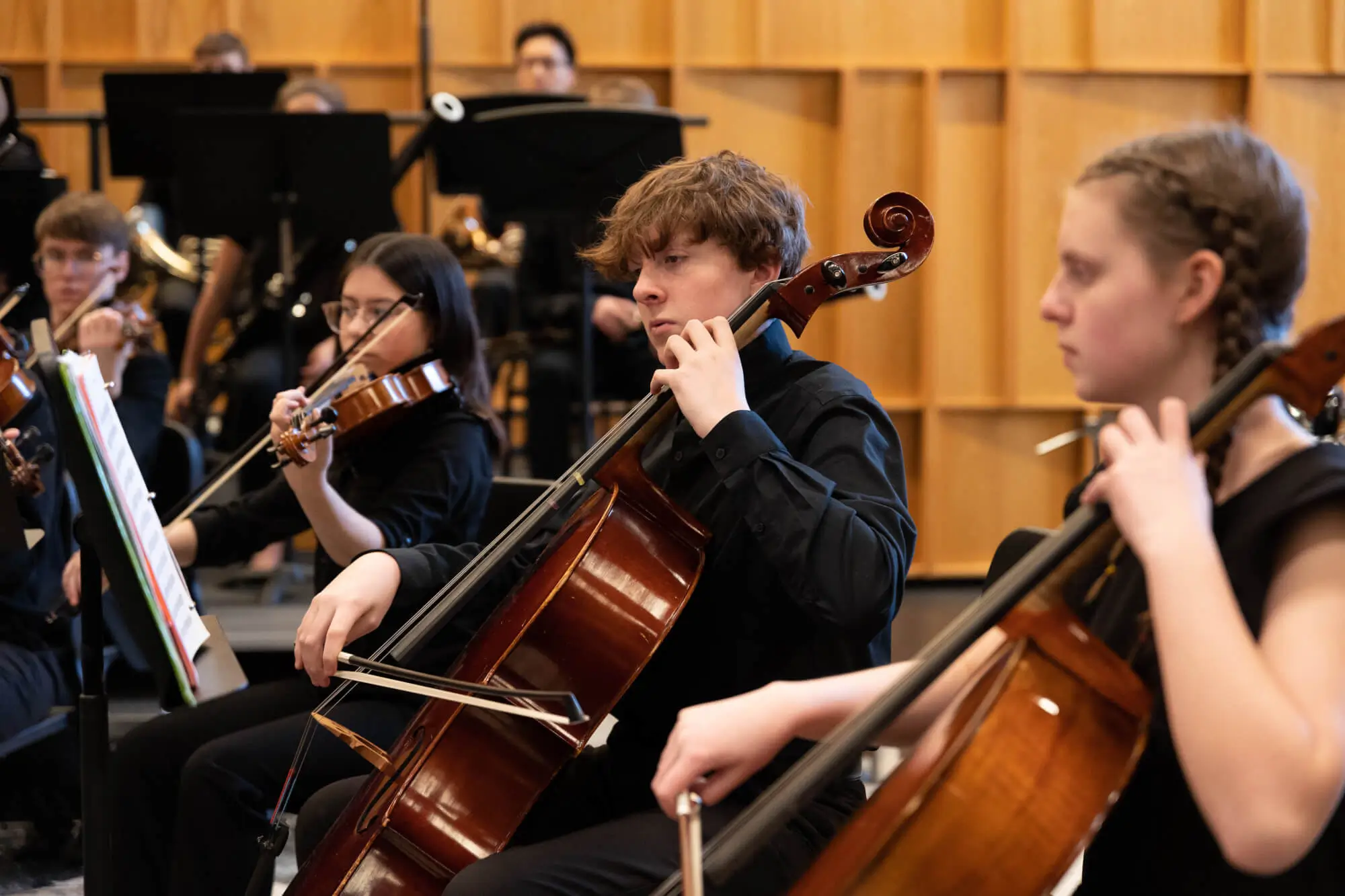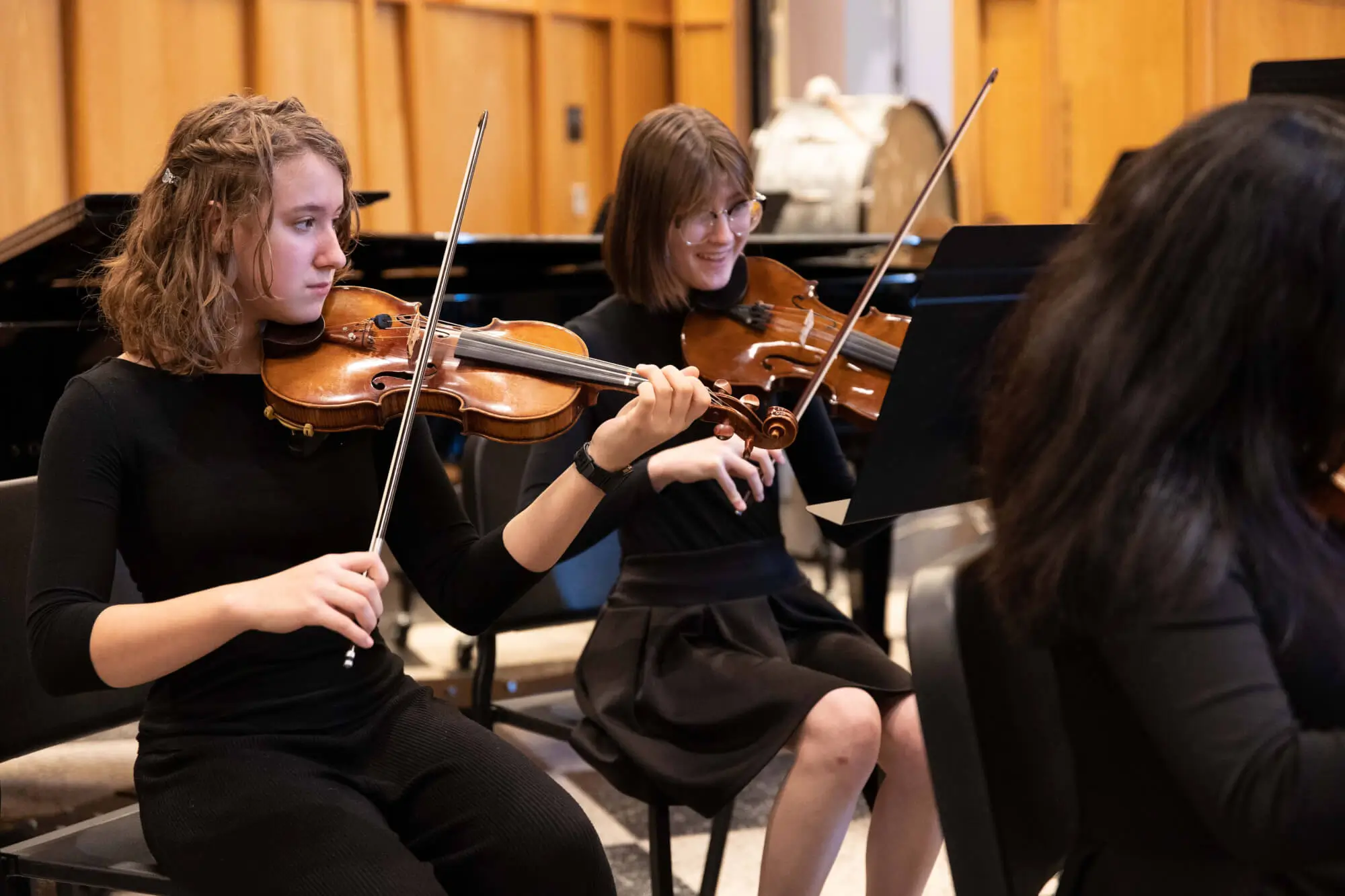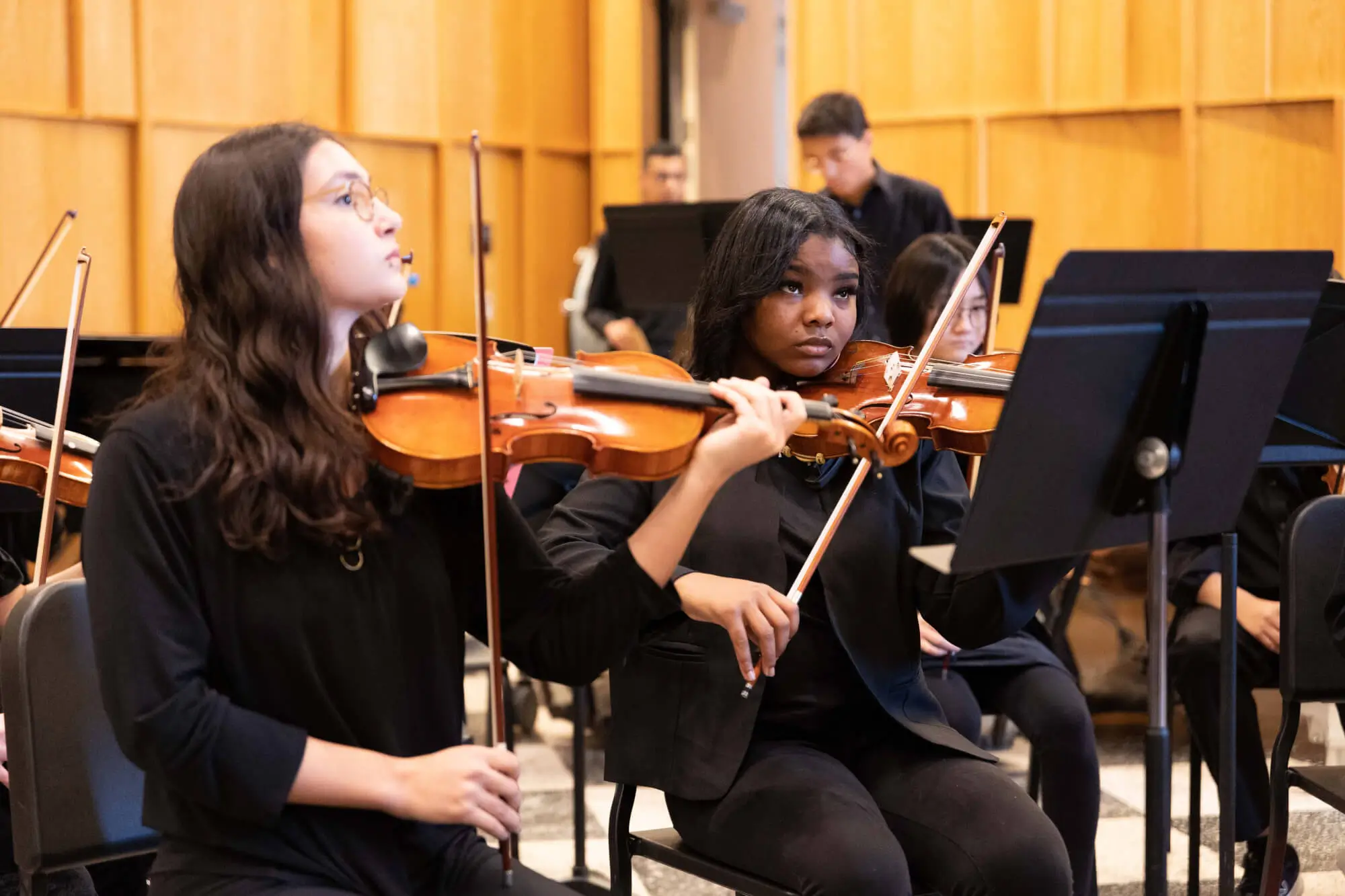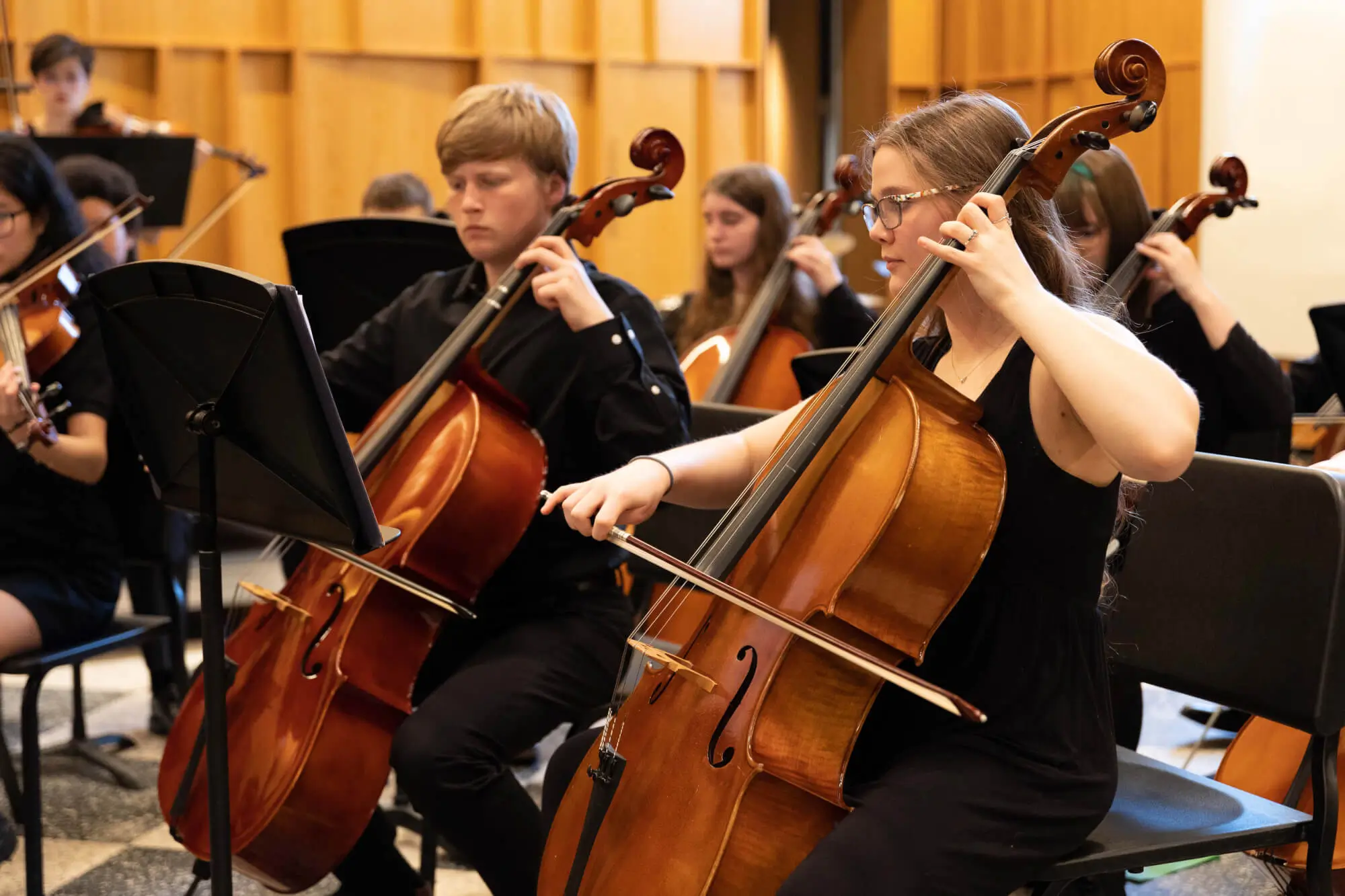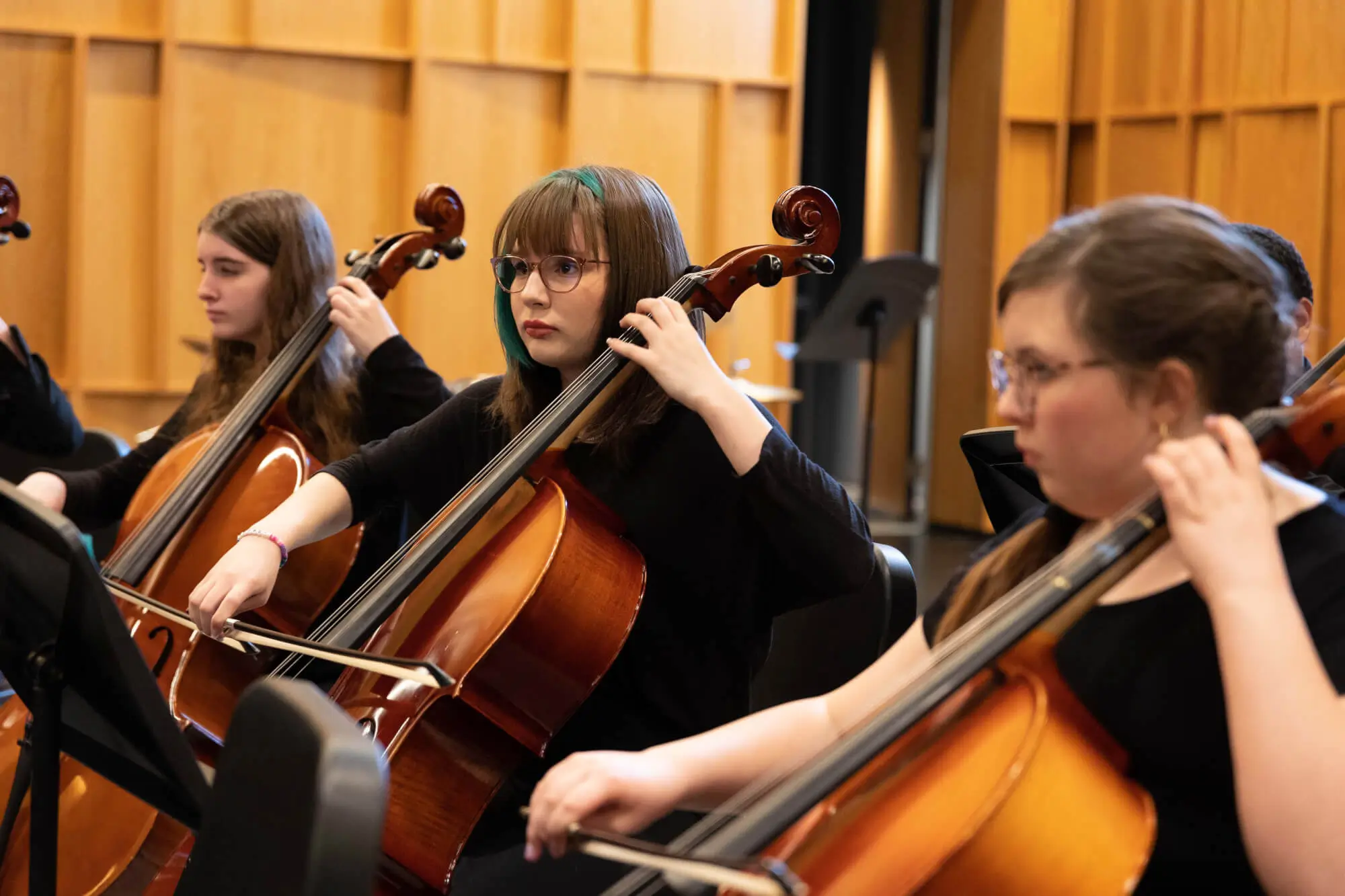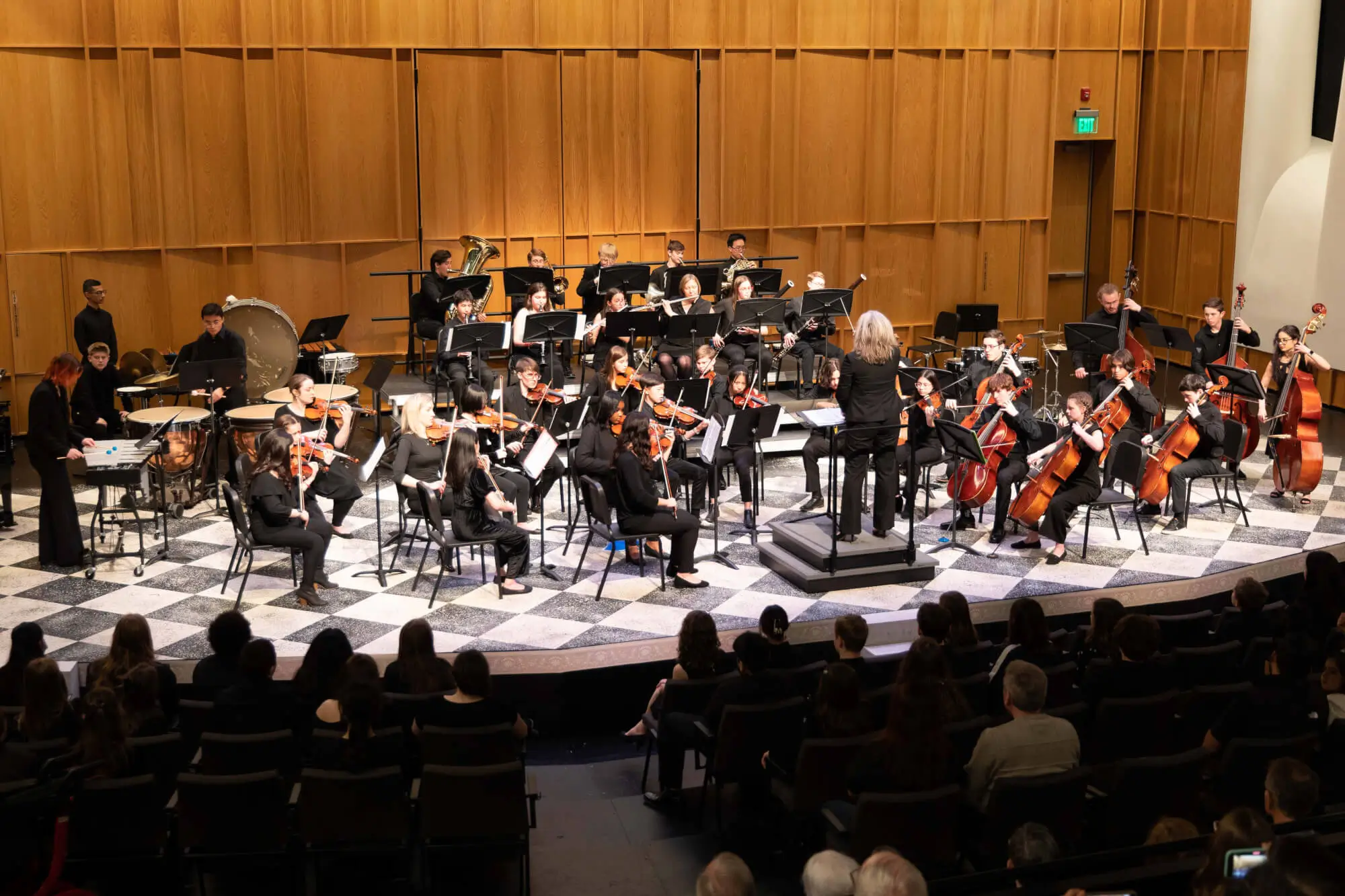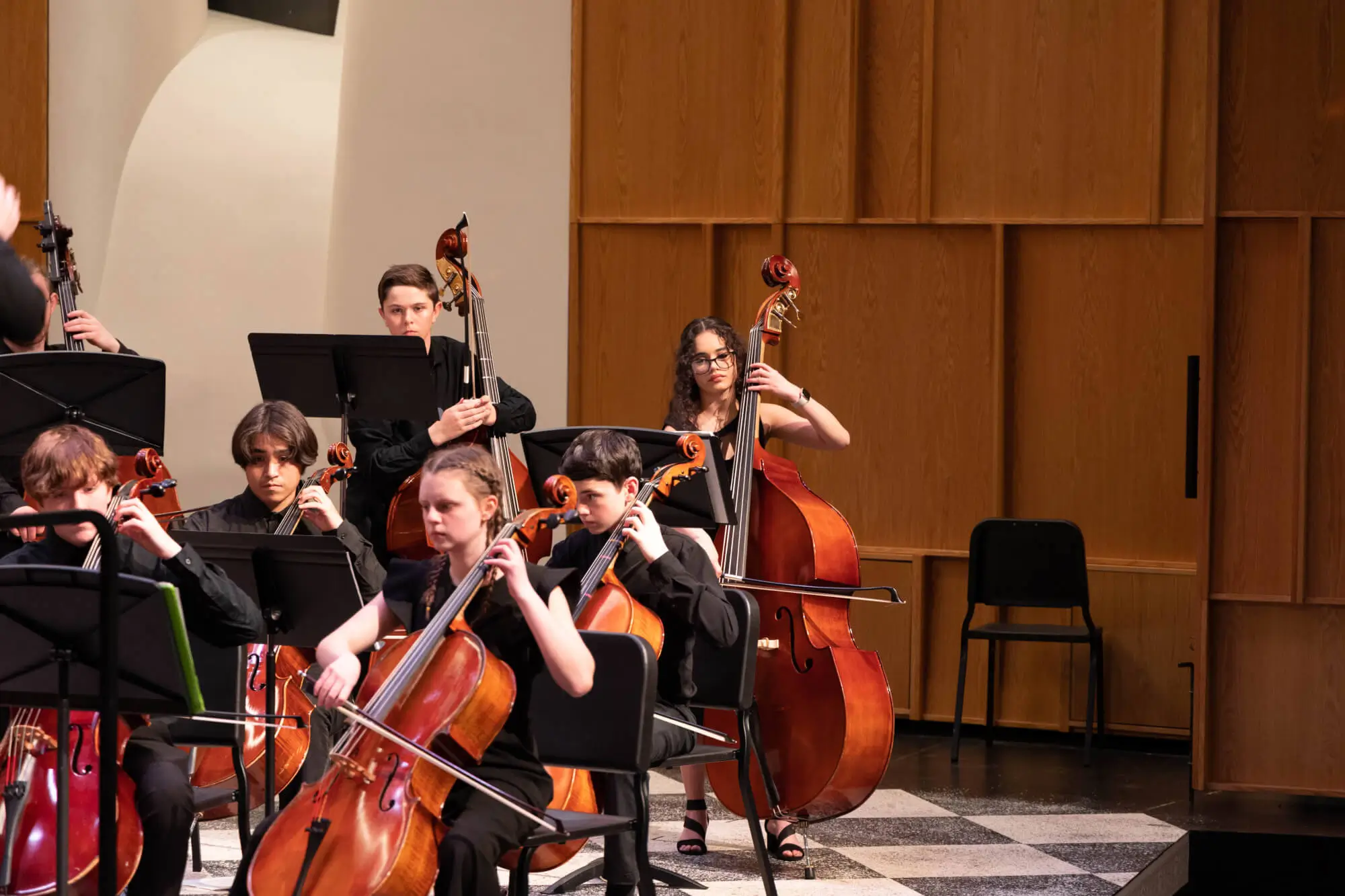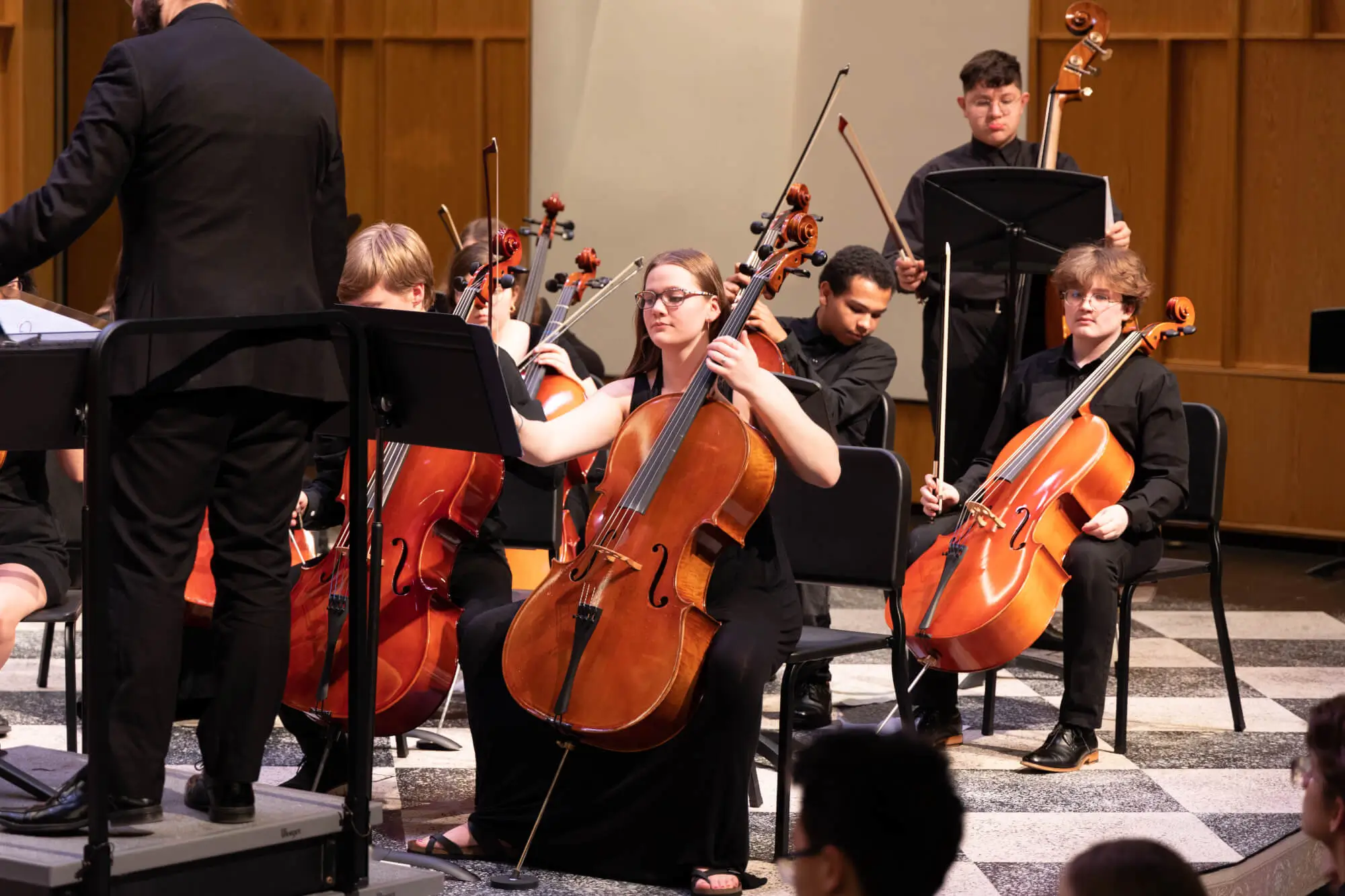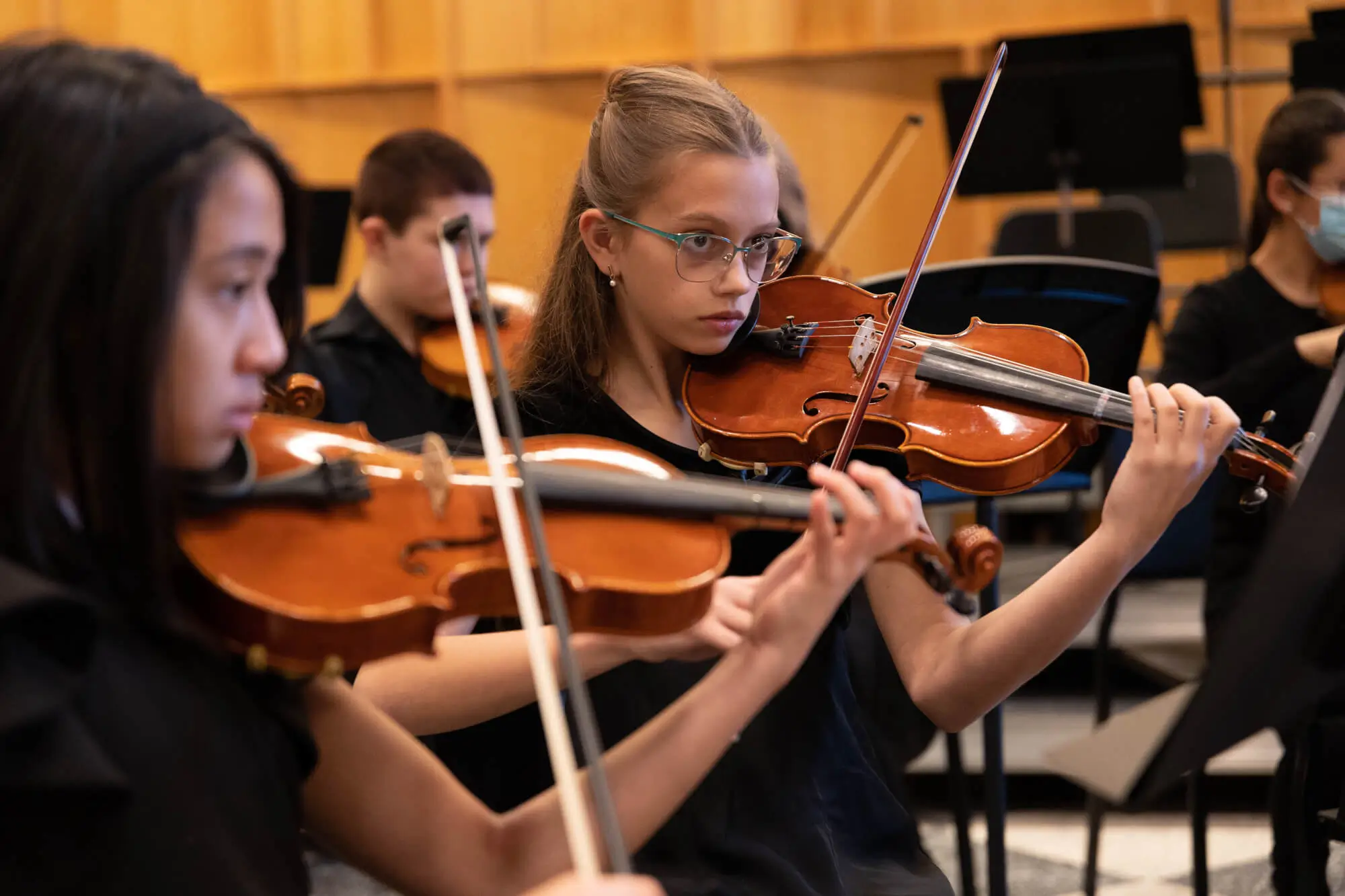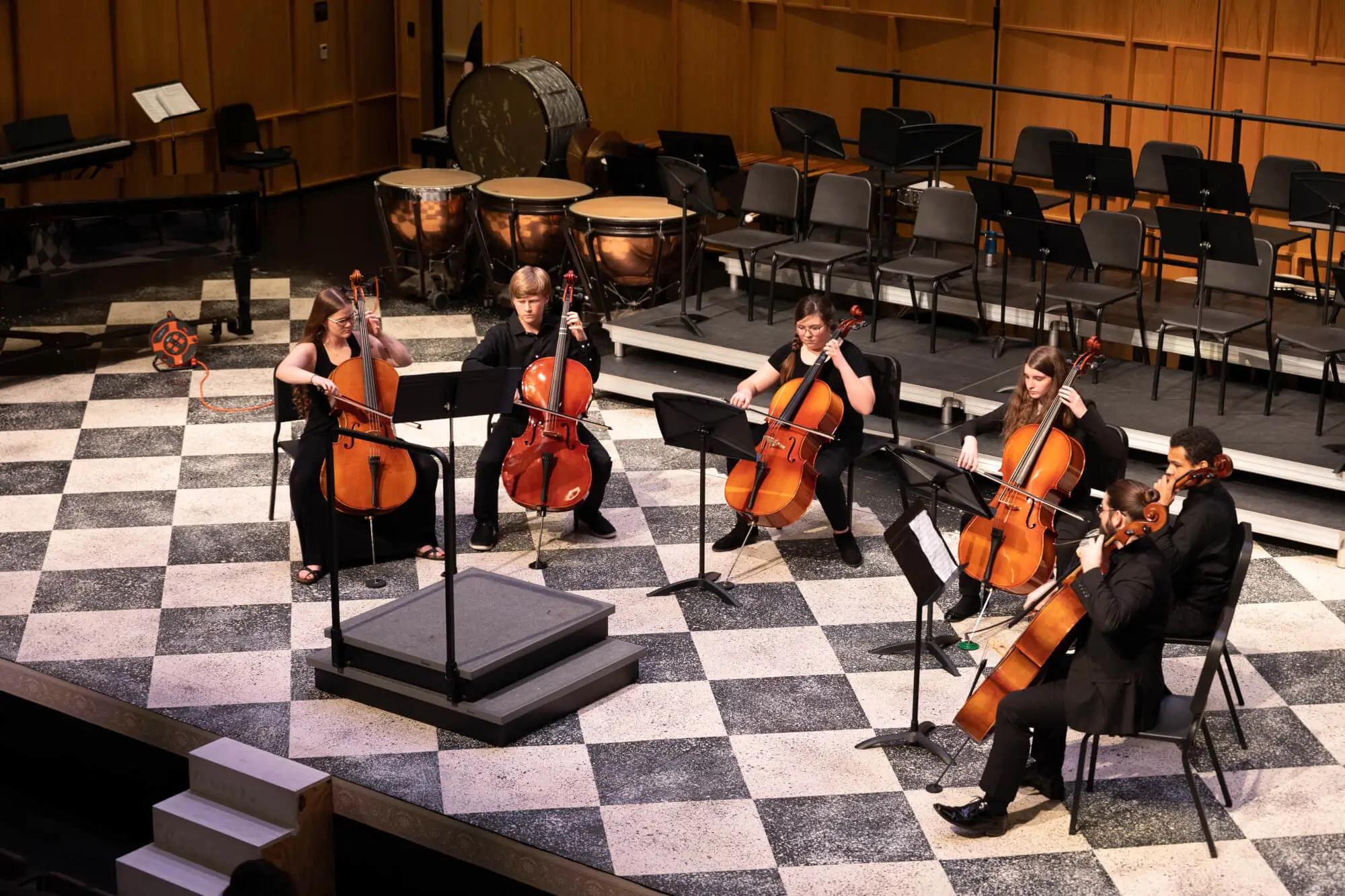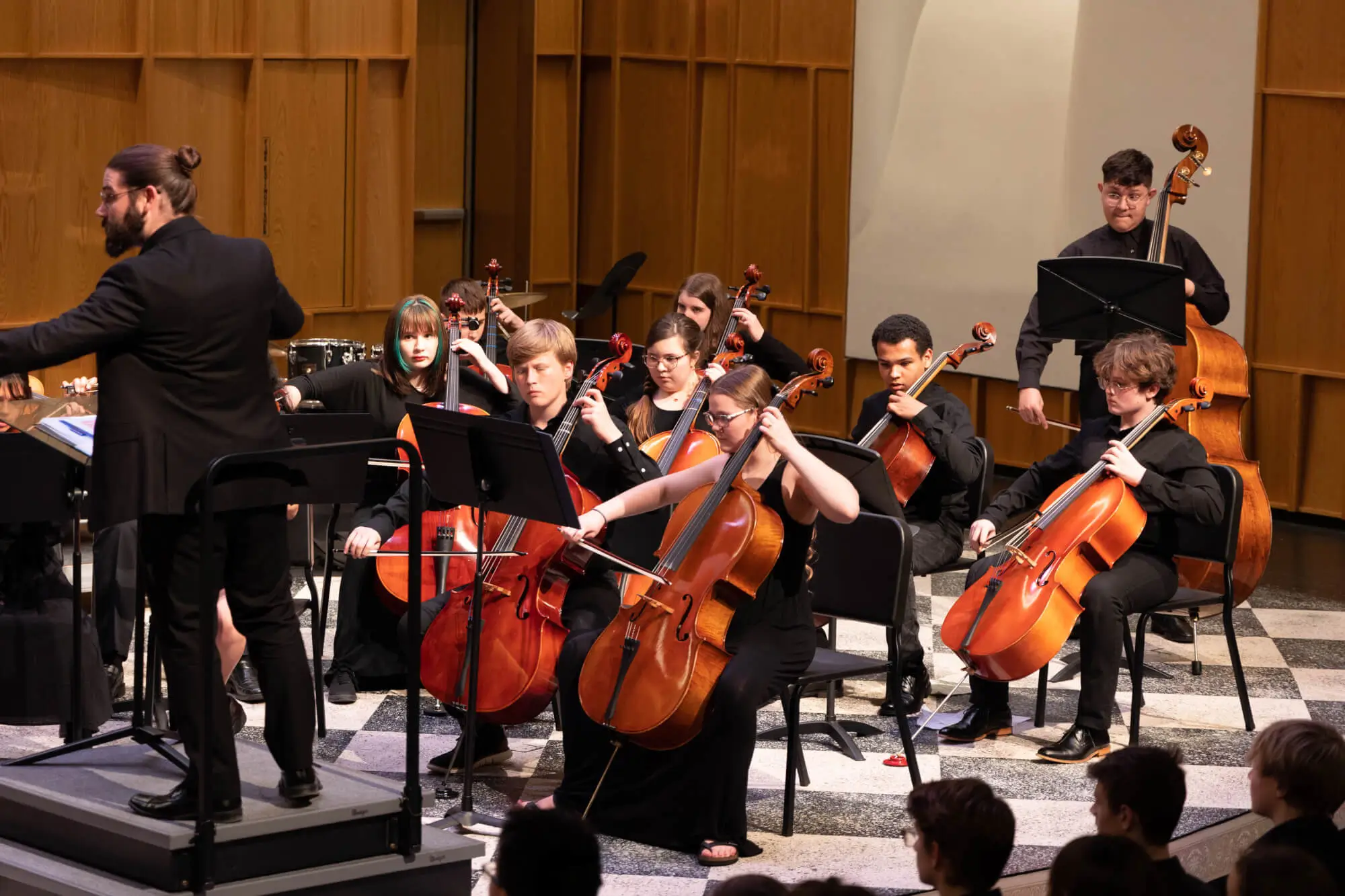 Concert Video
---
BECOME A FRIEND OF THE APO, OR A BEST FRIEND FOREVER
Join the list of our favorite music lovers who help keep the doors open, lights on, musicians fed and themselves smiling. Friends and Best Friends Forever of the APO enjoy exclusive access to unique APO activities, deepening their appreciation of the music. They also fund the APO's many mashups of music and arts throughout NW Arkansas.
Let's Be Friends
Upcoming APO Events
You never know where the APO could pop up with unique local arts experiences. Actually, come to think of it, you can know.
See What's Next
Get Email Updates
Whatever the APO surprises and delights Northwest Arkansas with next, you won't want to miss it! Your data's safe with us.
Support the APO
Your donation lets us continue making music in NWA today, and helps our education program build the local artists of tomorrow.
Donate
---
You might also like...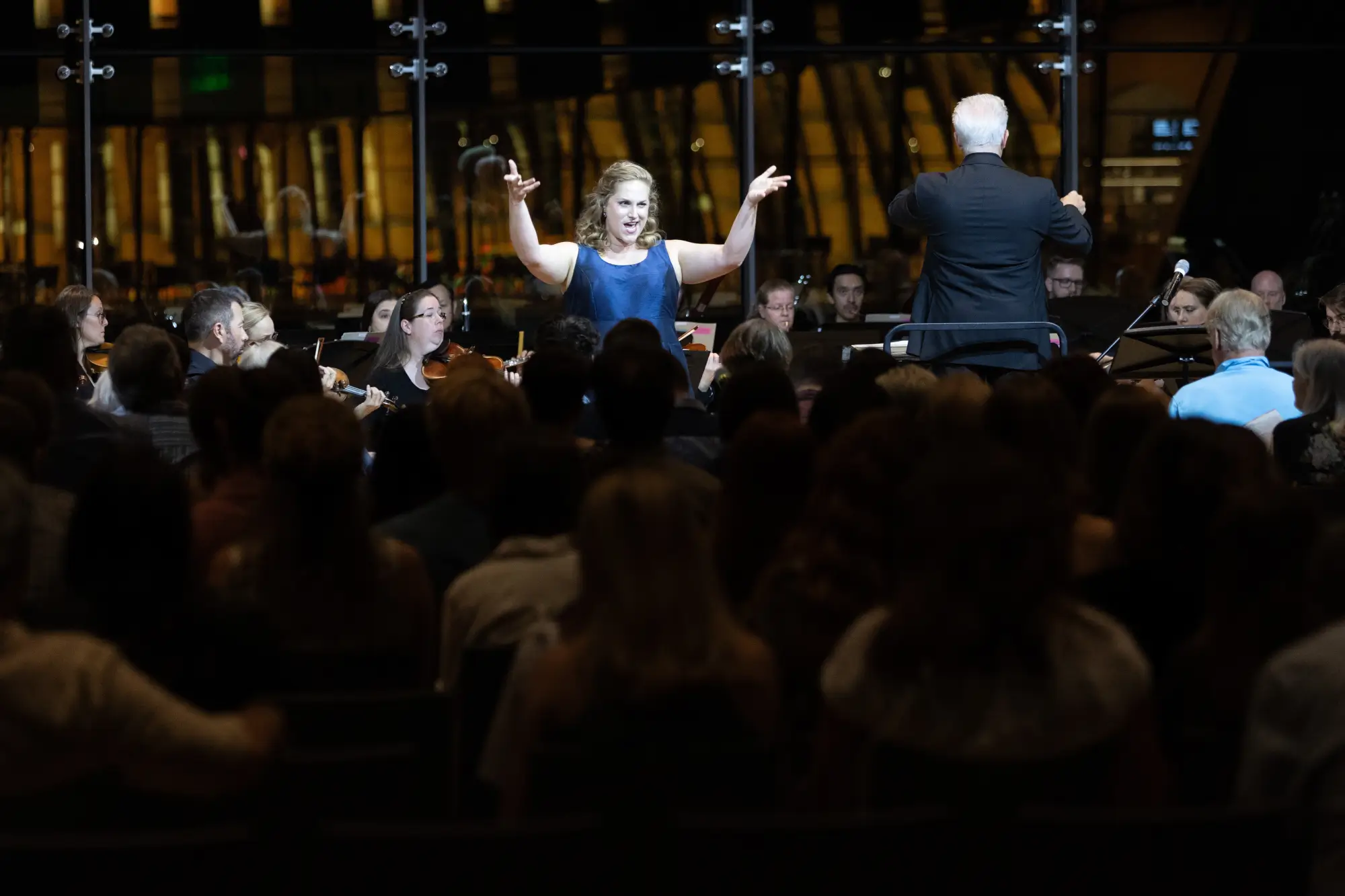 What a stunning night at Crystal Bridges! The visionary artist, Lee Mingwei was in attendance and opened the evening with a gracious speech, reflec...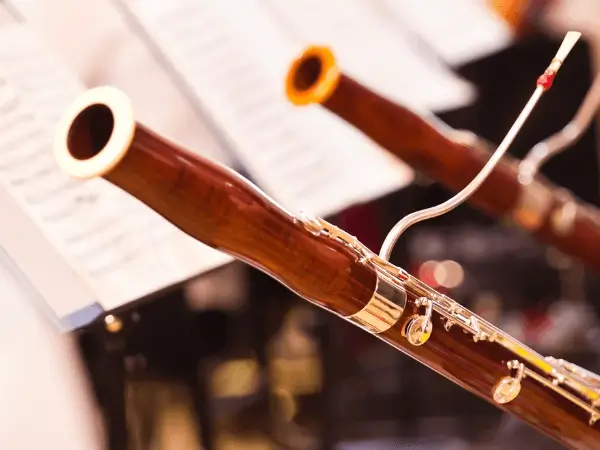 The rustic interior of Ozark Beer Company in Rogers lent an unexpected charm to APO Small Bites featuring Fayette Junction Bassoons. APO...