Never miss a surprise or a concert!
Evening With the Maestro Featuring Chef Adam Thone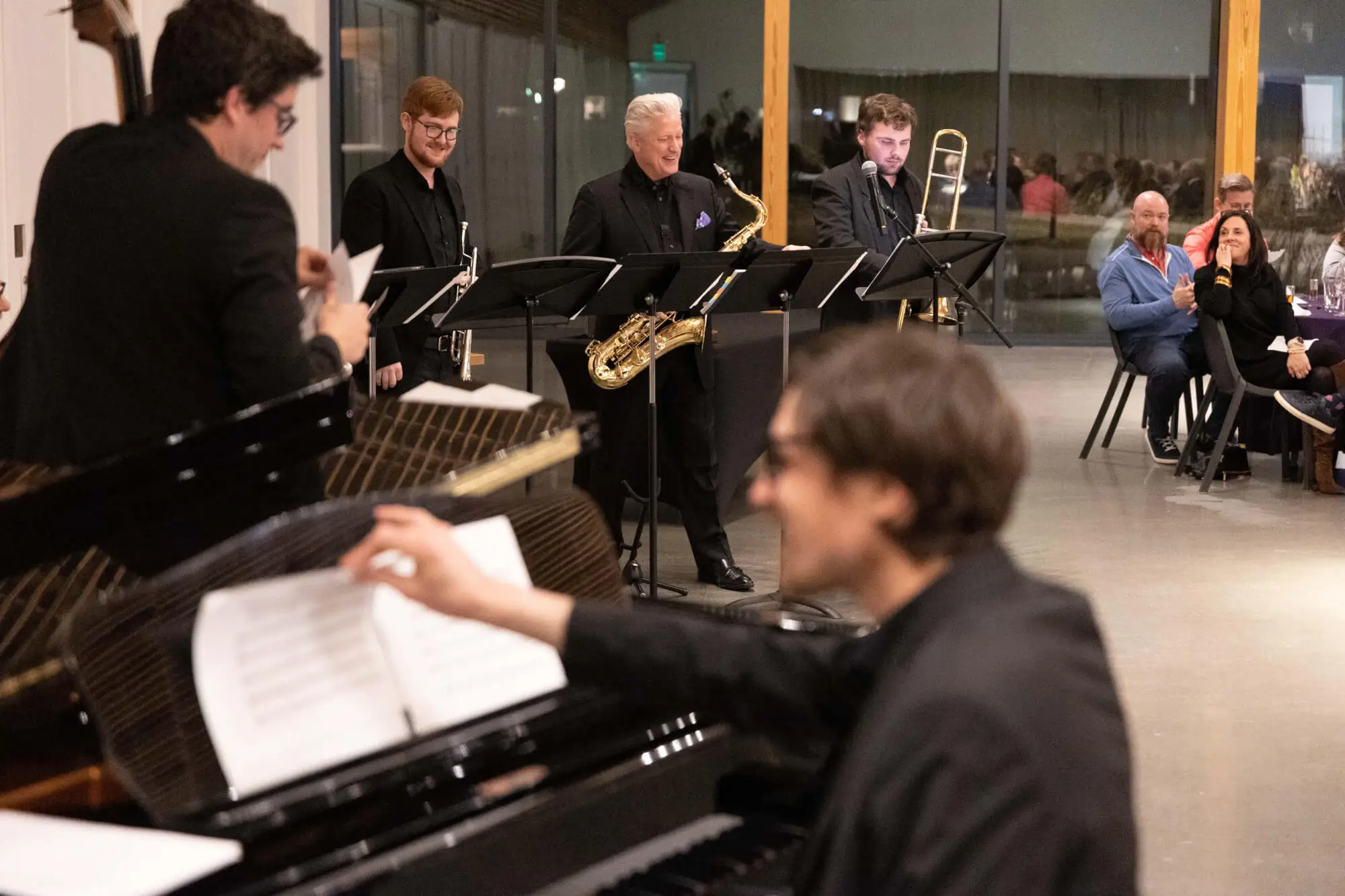 Food, wine, sax: A Memorable evening with the maestro!
We hope you loosened your collar and maybe your belt! It was 2023's first opportunity to chat and chew the fat with good friends, and of course, the APO's world-renowned conductor.
This time, Maestro Steven Byess put down the baton and picked up the sax! Steven broke new ground and bread with some of Northwest Arkansas' most ardent arts lovers.
AKA you! And our featured Chef, Adam Thone of The Event Group.
Event Photos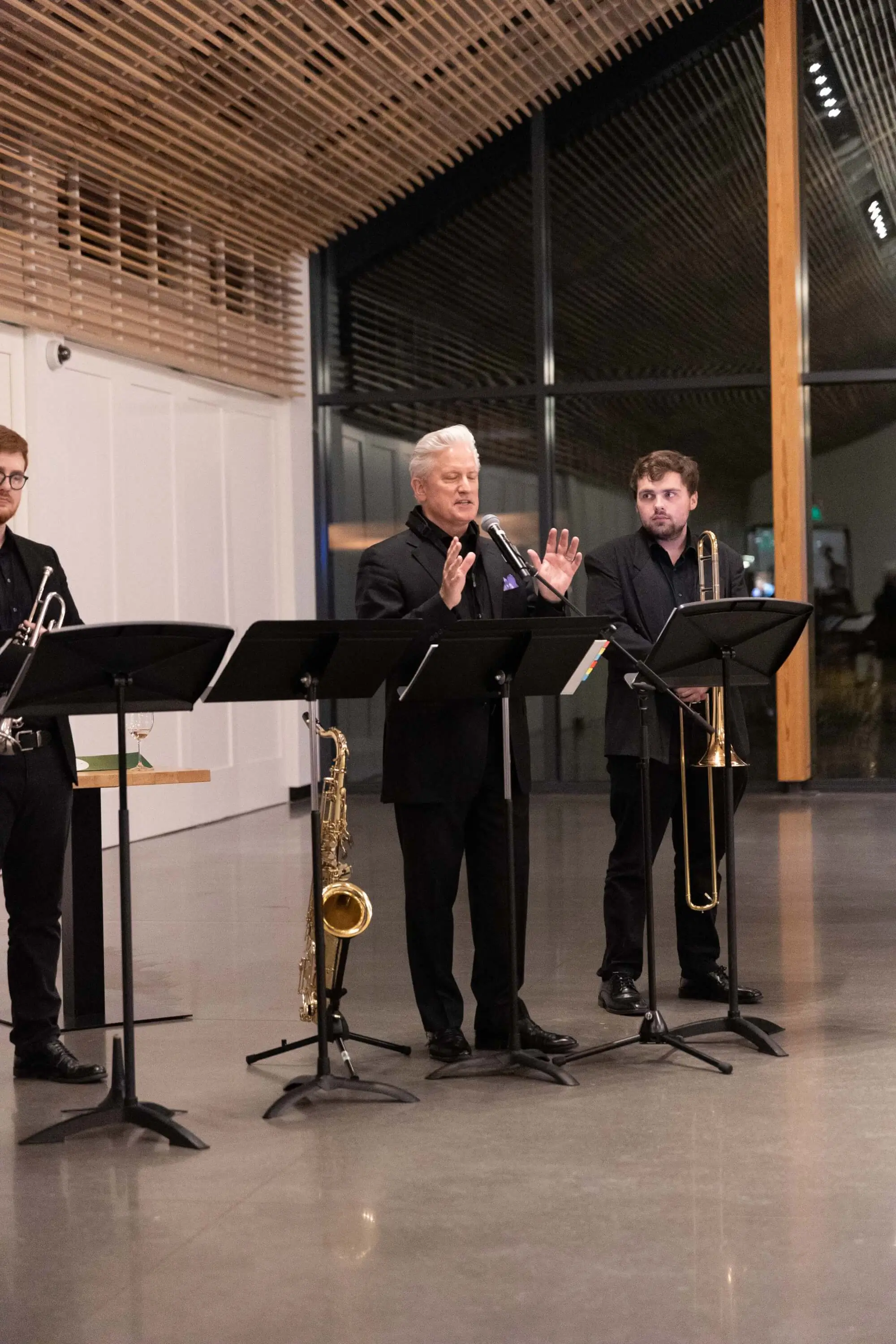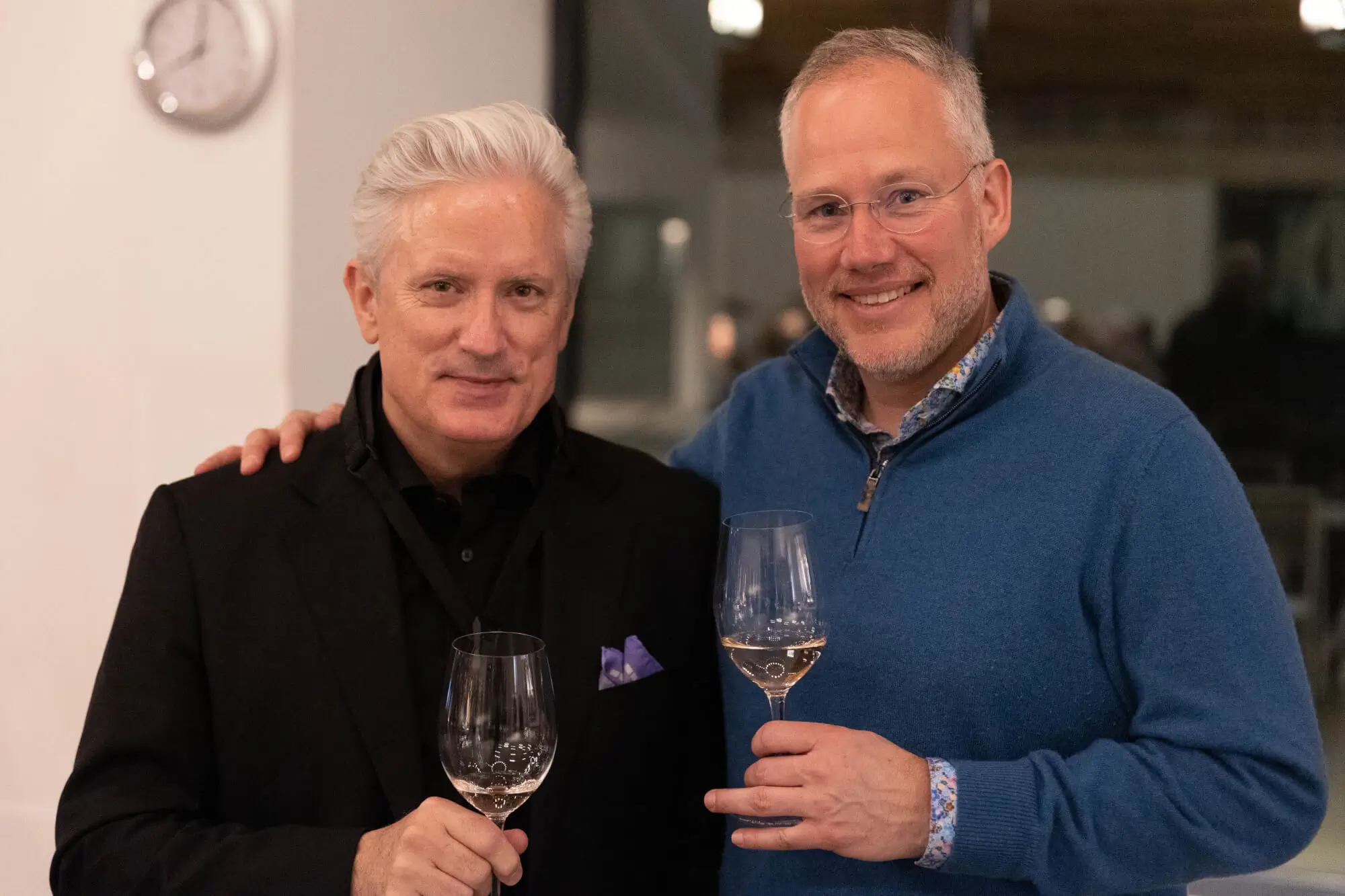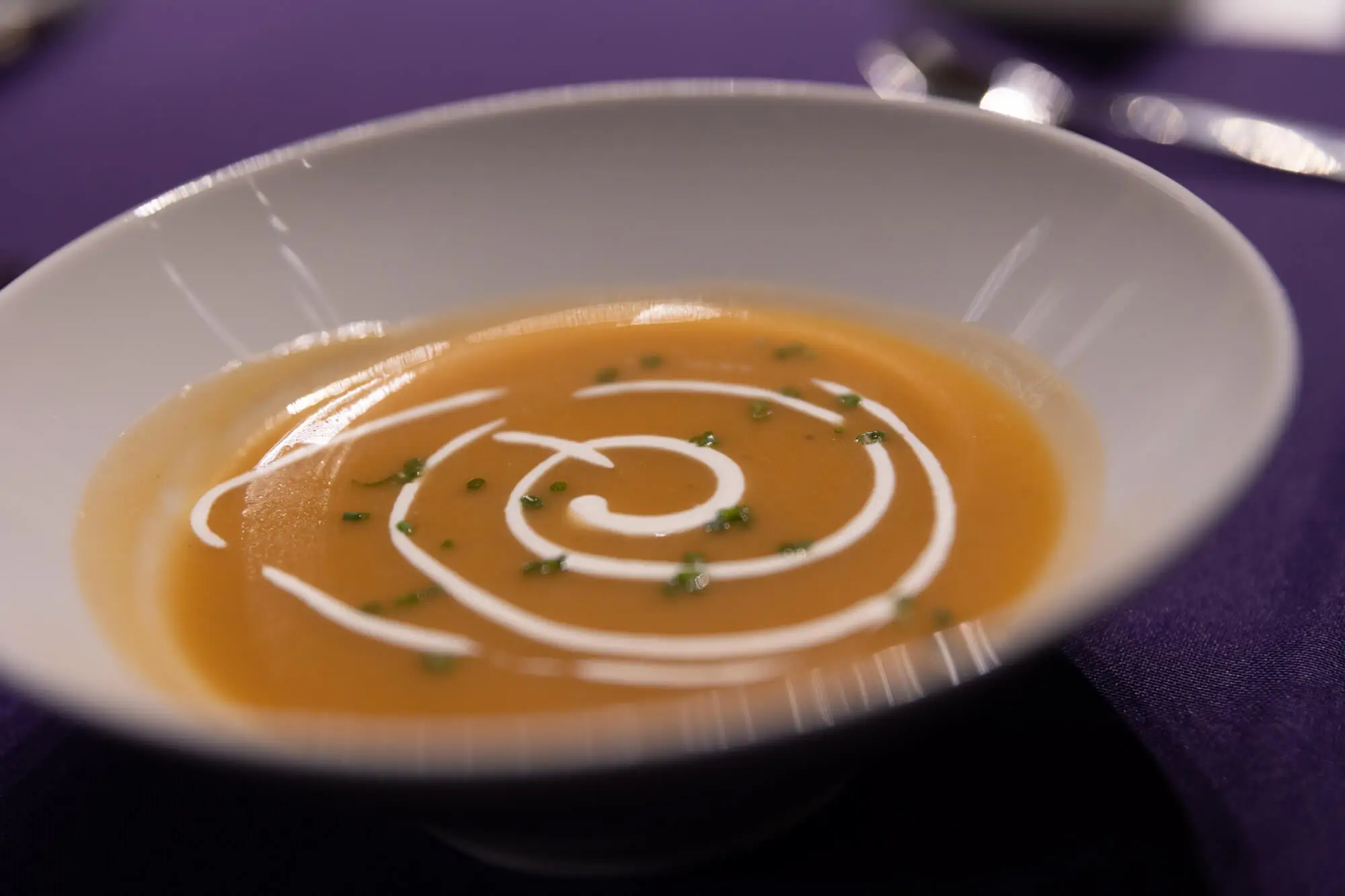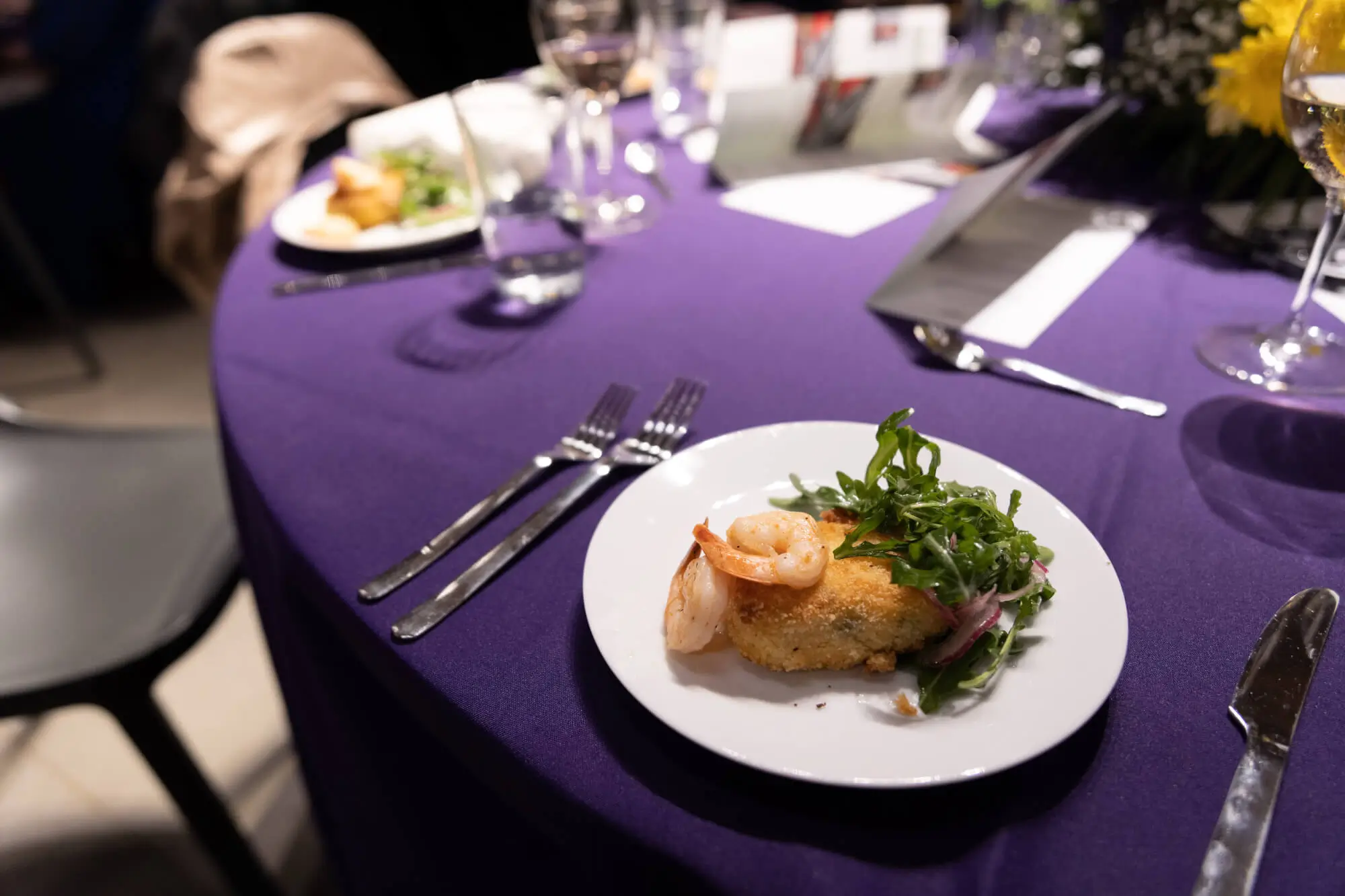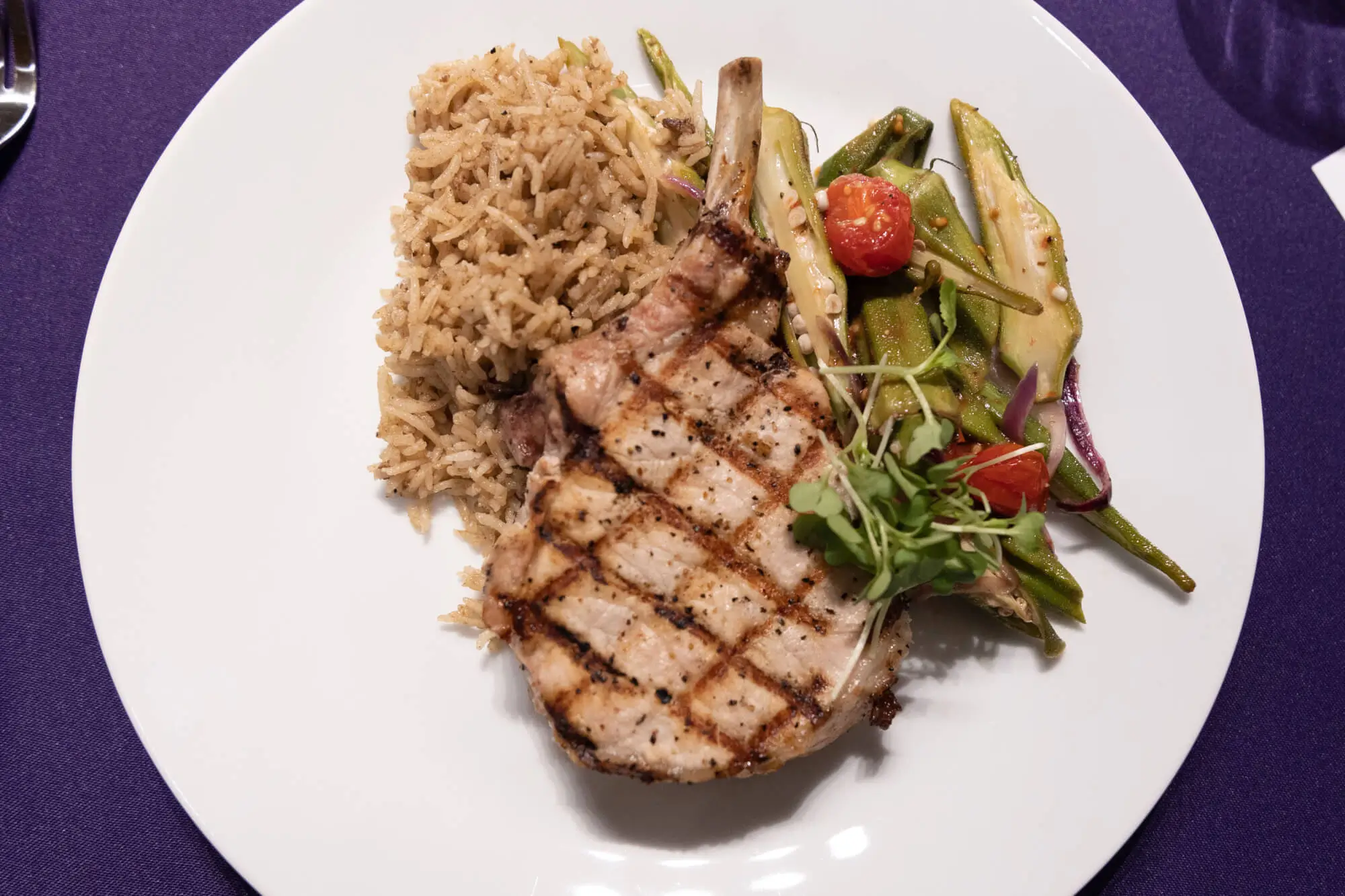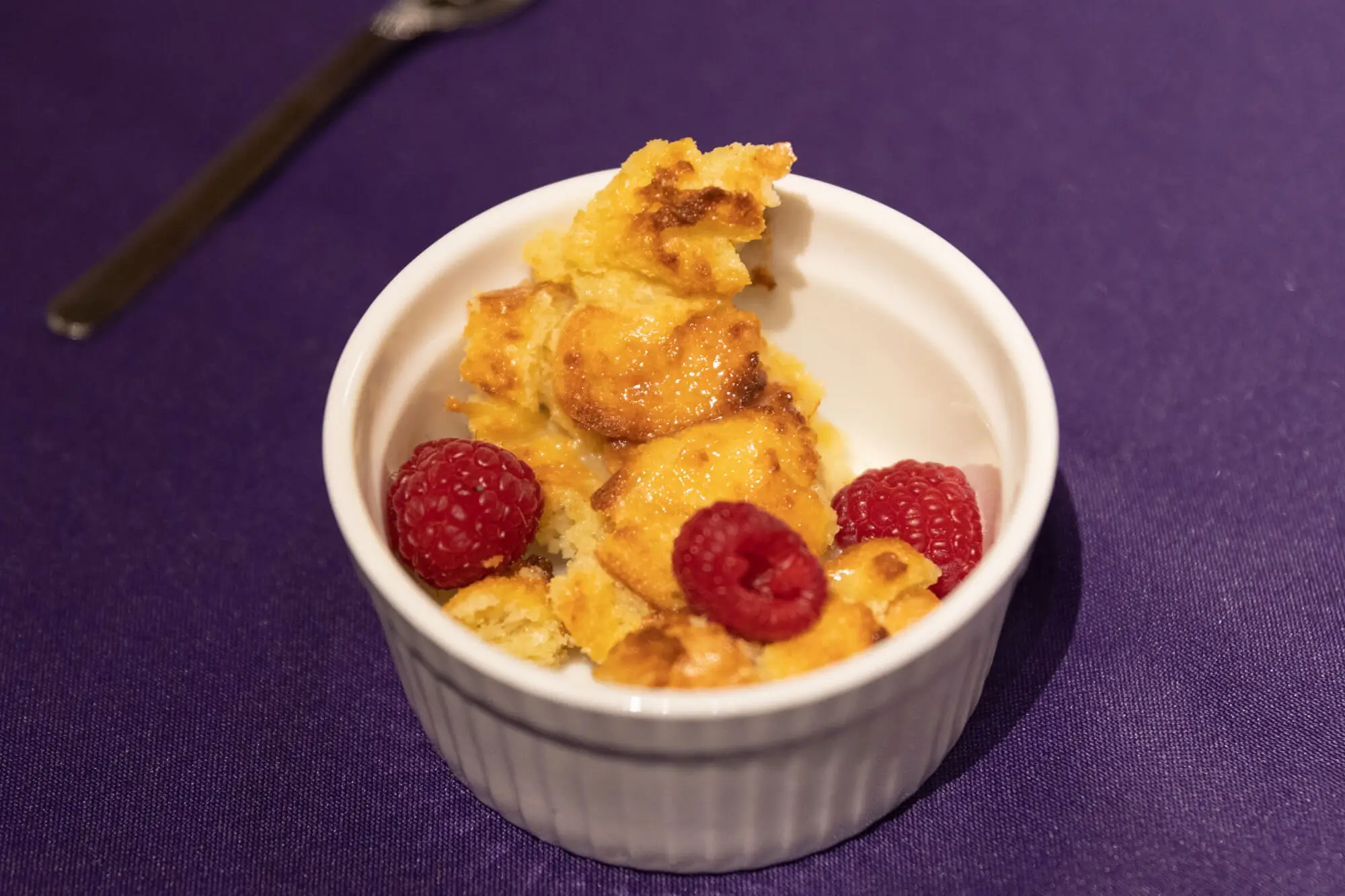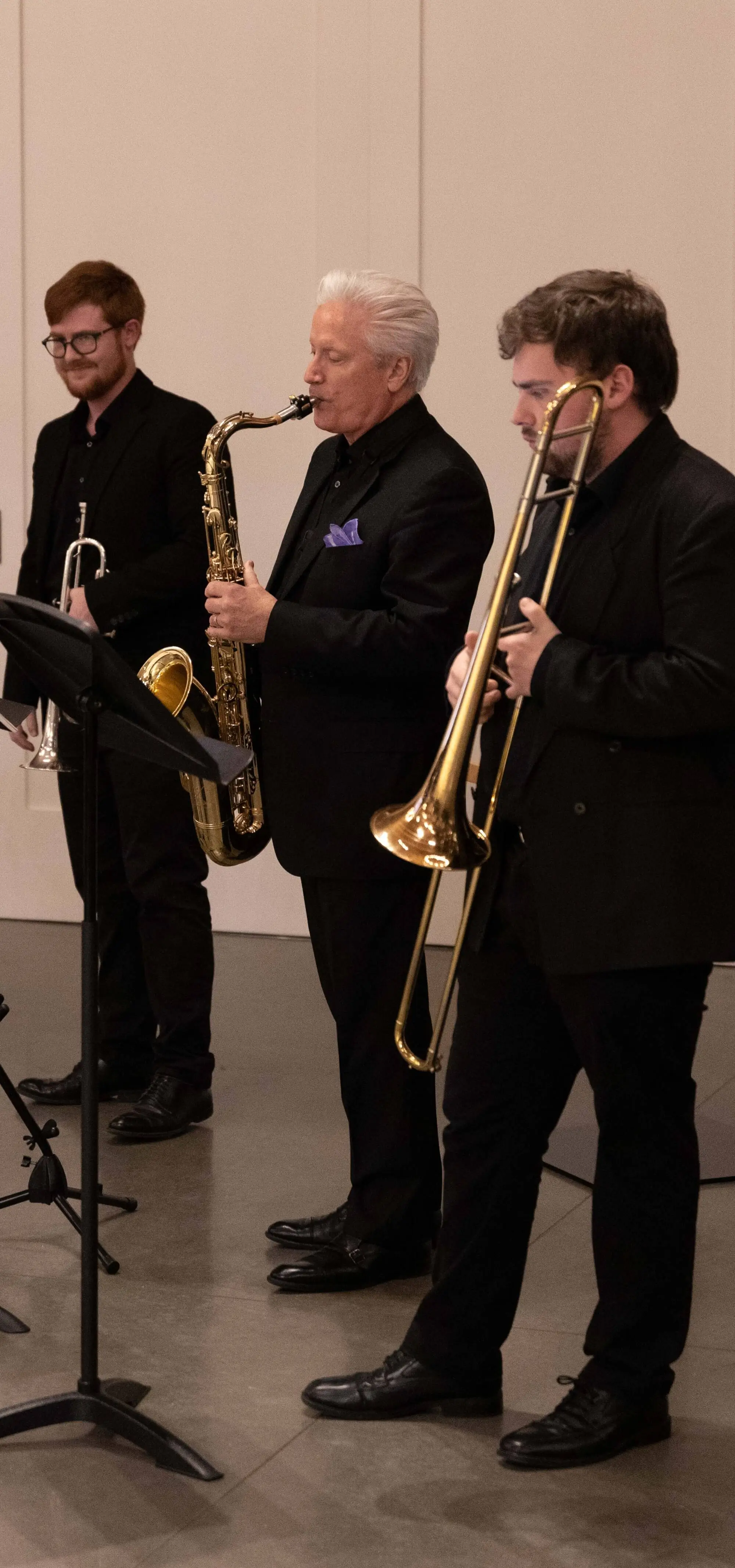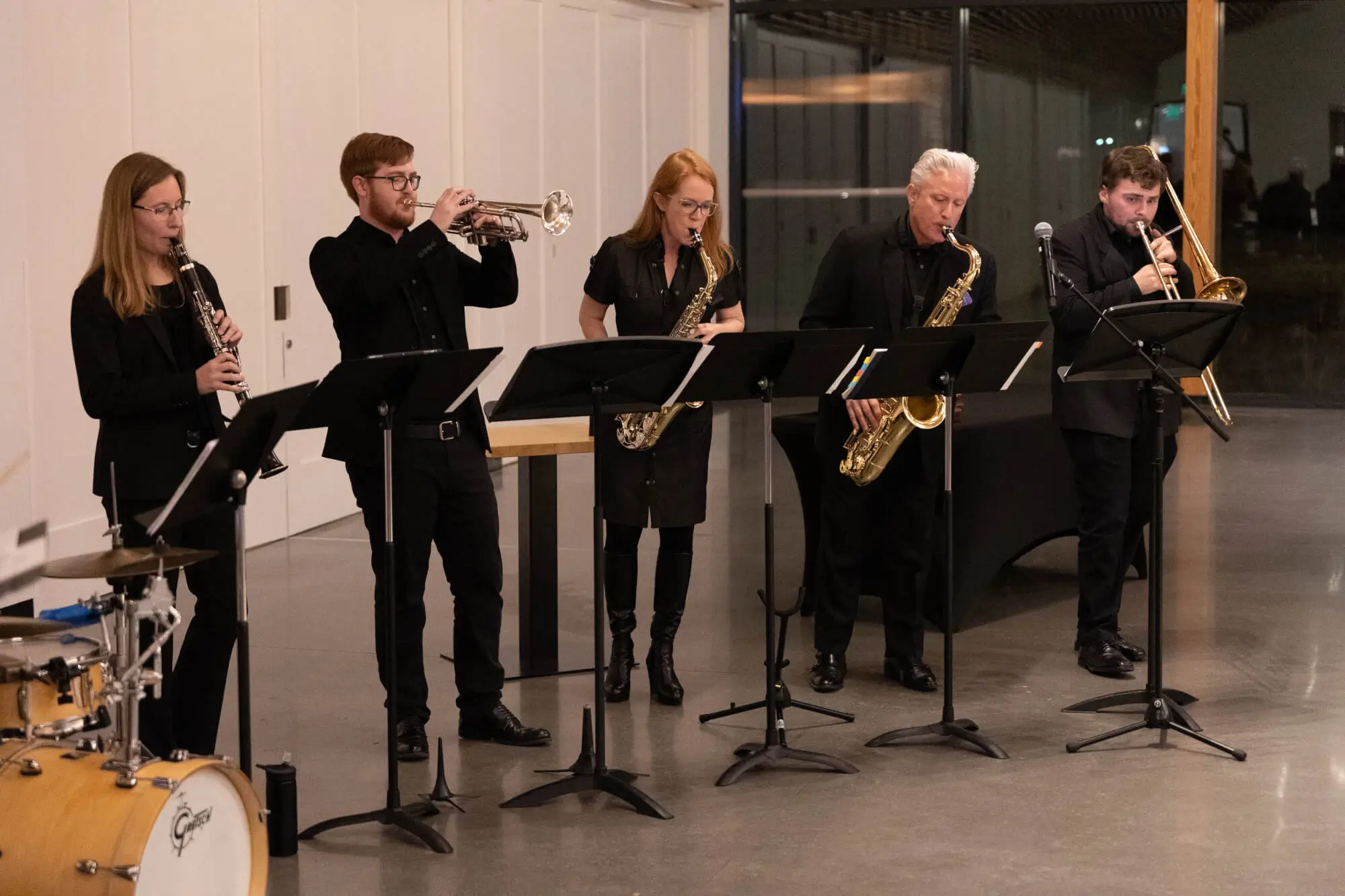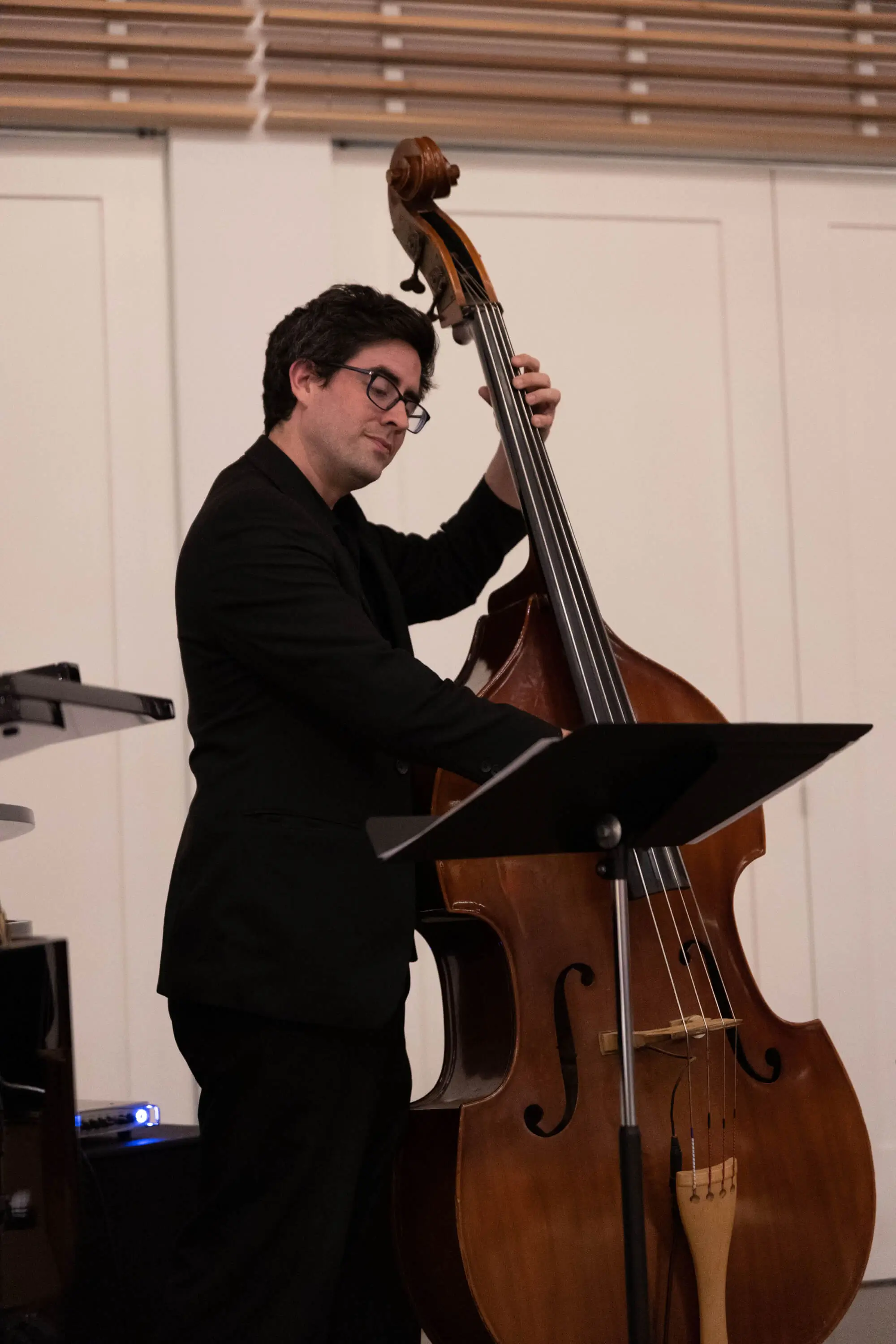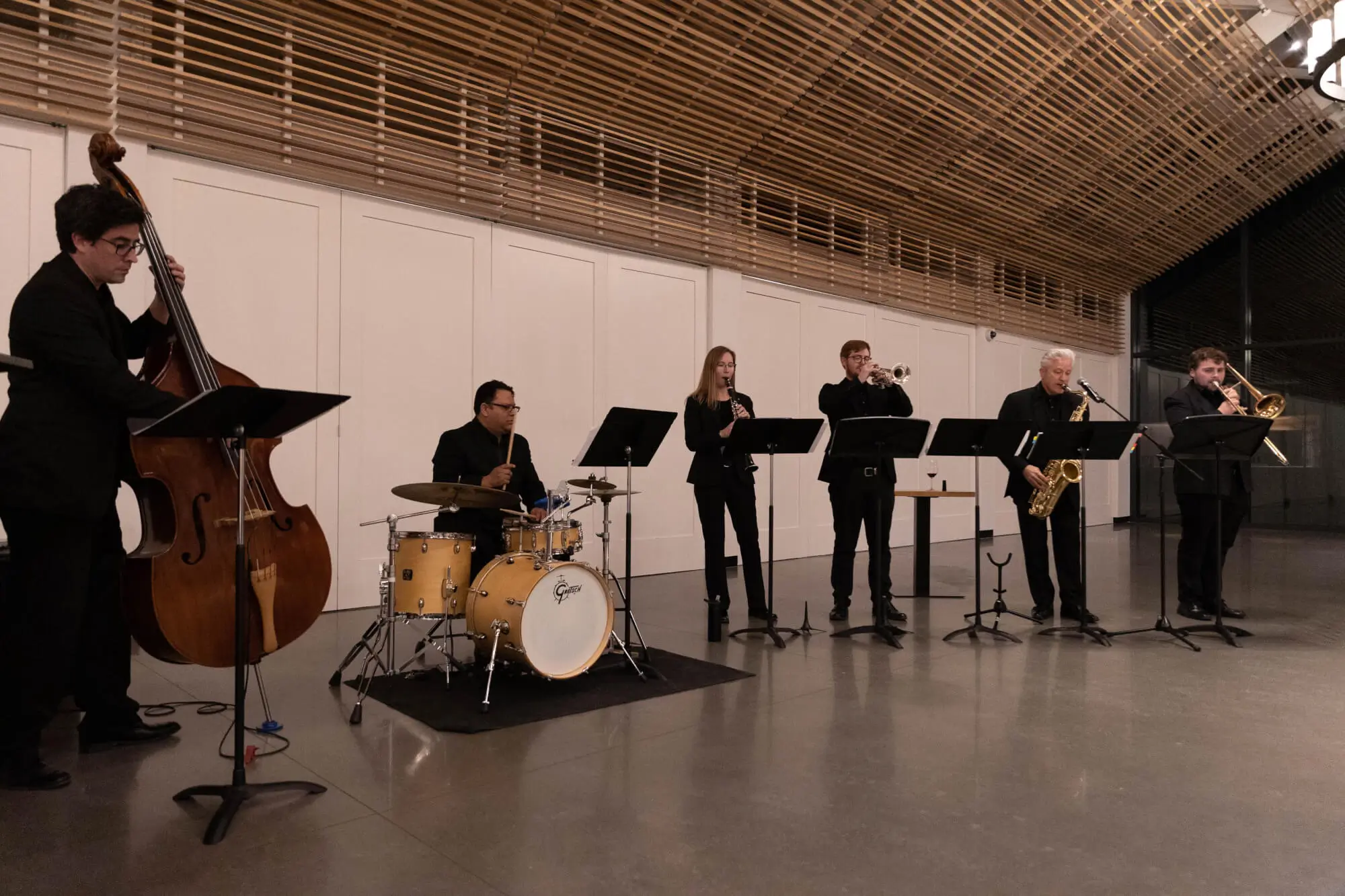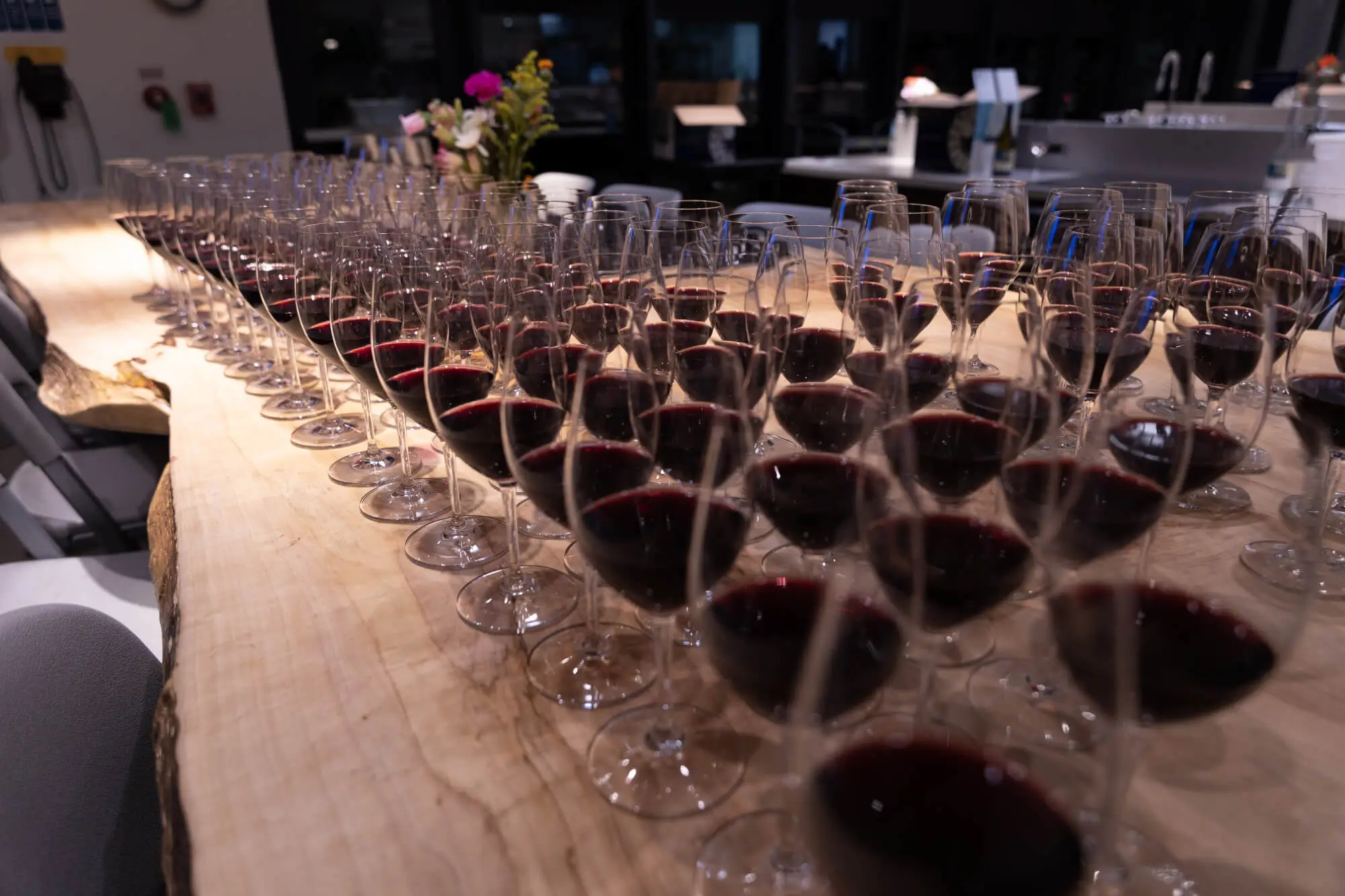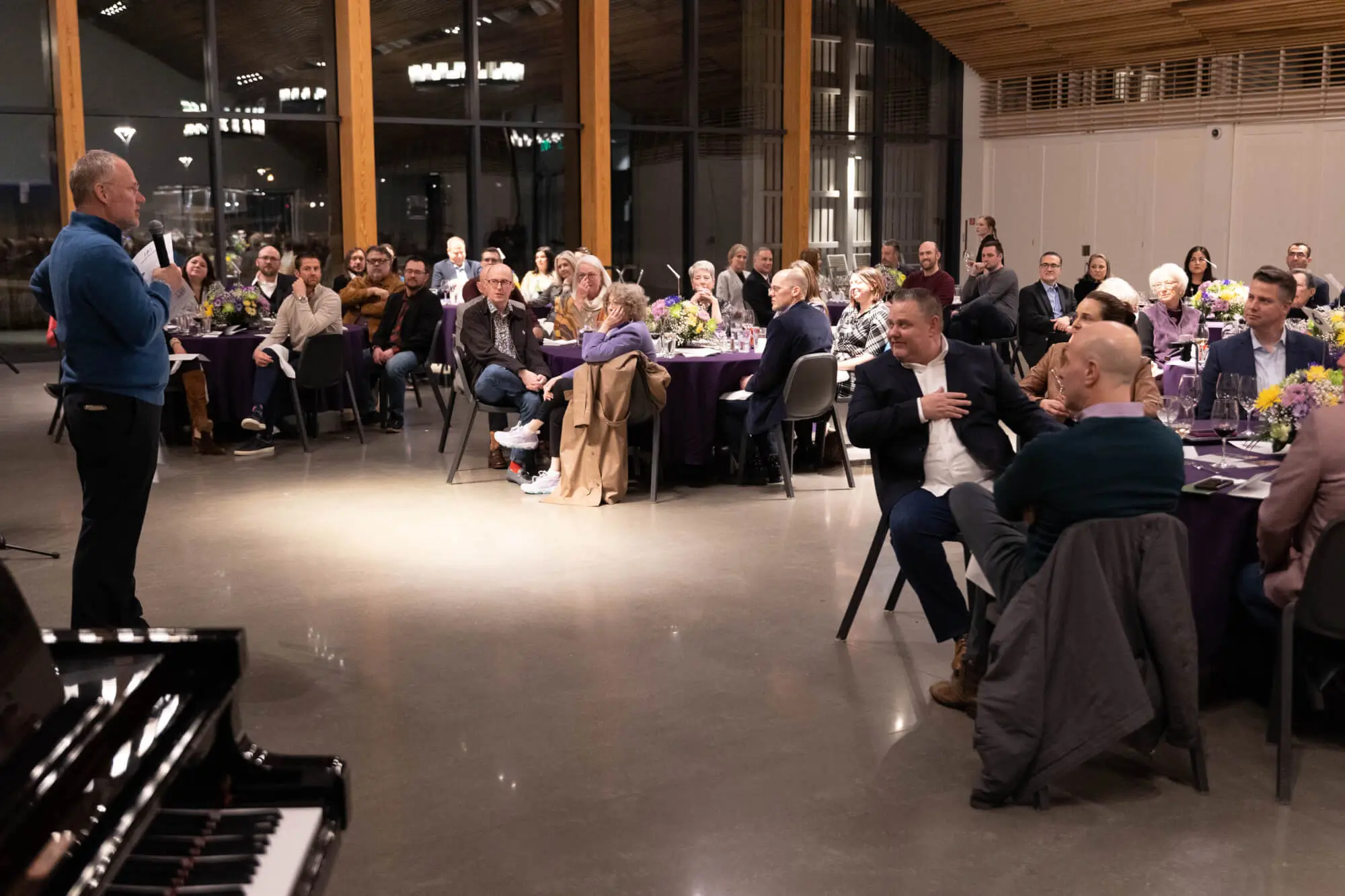 Event Video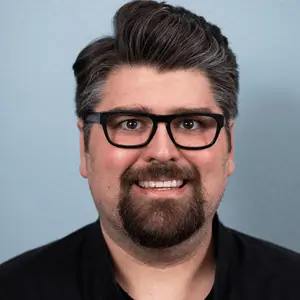 ABOUT THE CHEF
Chef Adam Thone's 15-year culinary history has ranged from local burgers stands to a world class resort. While attending Arkansas Tech University and studying Applied Sciences in Culinary Management, Adam received an internship at Big Cedar Lodge. At the conclusion of his internship, he was asked to join their kitchen staff and performed a wide-range of duties including serving the five restaurants on property, frequently putting out 1,200 covers in a four-hour time period during peak season.
Upon returning to Arkansas, he rose through the ranks at the Springdale Country Club and became Executive Chef for several years before joining The Event Group. Chef Adam Thone has been with The Event Group since May 2019. He leads a kitchen team that specializes in off-premise catering for weddings and corporate events held throughout NWA.
Passed Course
Wine: Left Coast 2021 "The Orchard" Pinot Gris
Amuse Bouche: Muffuletta Puff
Salami, smoked ham, Provolone, olive tapenade
First Course
Wine: Left Coast 2021 Truffle Hill Chardonnay
Music:
When the Saints Go Marching In
Tiger Rag
Soup: Crawfish Bisque
Crawfish stock, blonde roux, fresh cream, chive
Second Course
Wine: Left Coast 2020 White Pinot Noir
Music:
Alexander's Ragtime Band
That's a-Plenty
Salad: Shrimp and grit cake
Smoked Gouda grits, gulf shrimp, arugula salad, white balsamic vinaigrette
Main Course
Wine: Left Coast 2019 "Cali's Cuveé" Pinot Noir
Music:
Just a Closer Walk - Second Line
Entrée: Cajun Cochon
Frenched bone-in pork chop, dirty rice, roasted okra
Dessert Course
Dessert Spirit: Ballotin Chocolate Toffee Whiskey
Music:
Bourbon Street Parade
When the Saints Go Marching In (Reprise)
Dessert: New Orleans Bread Pudding
Pistolet crouton, white chocolate custard, white chocolate sauce, fresh berries
---
BECOME A FRIEND OF THE APO, OR A BEST FRIEND FOREVER
Join the list of our favorite music lovers who help keep the doors open, lights on, musicians fed and themselves smiling. Friends and Best Friends Forever of the APO enjoy exclusive access to unique APO activities, deepening their appreciation of the music. They also fund the APO's many mashups of music and arts throughout NW Arkansas.
Let's Be Friends
Upcoming APO Events
You never know where the APO could pop up with unique local arts experiences. Actually, come to think of it, you can know.
See What's Next
Get Email Updates
Whatever the APO surprises and delights Northwest Arkansas with next, you won't want to miss it! Your data's safe with us.
Support the APO
Your donation lets us continue making music in NWA today, and helps our education program build the local artists of tomorrow.
Donate
---
You might also like...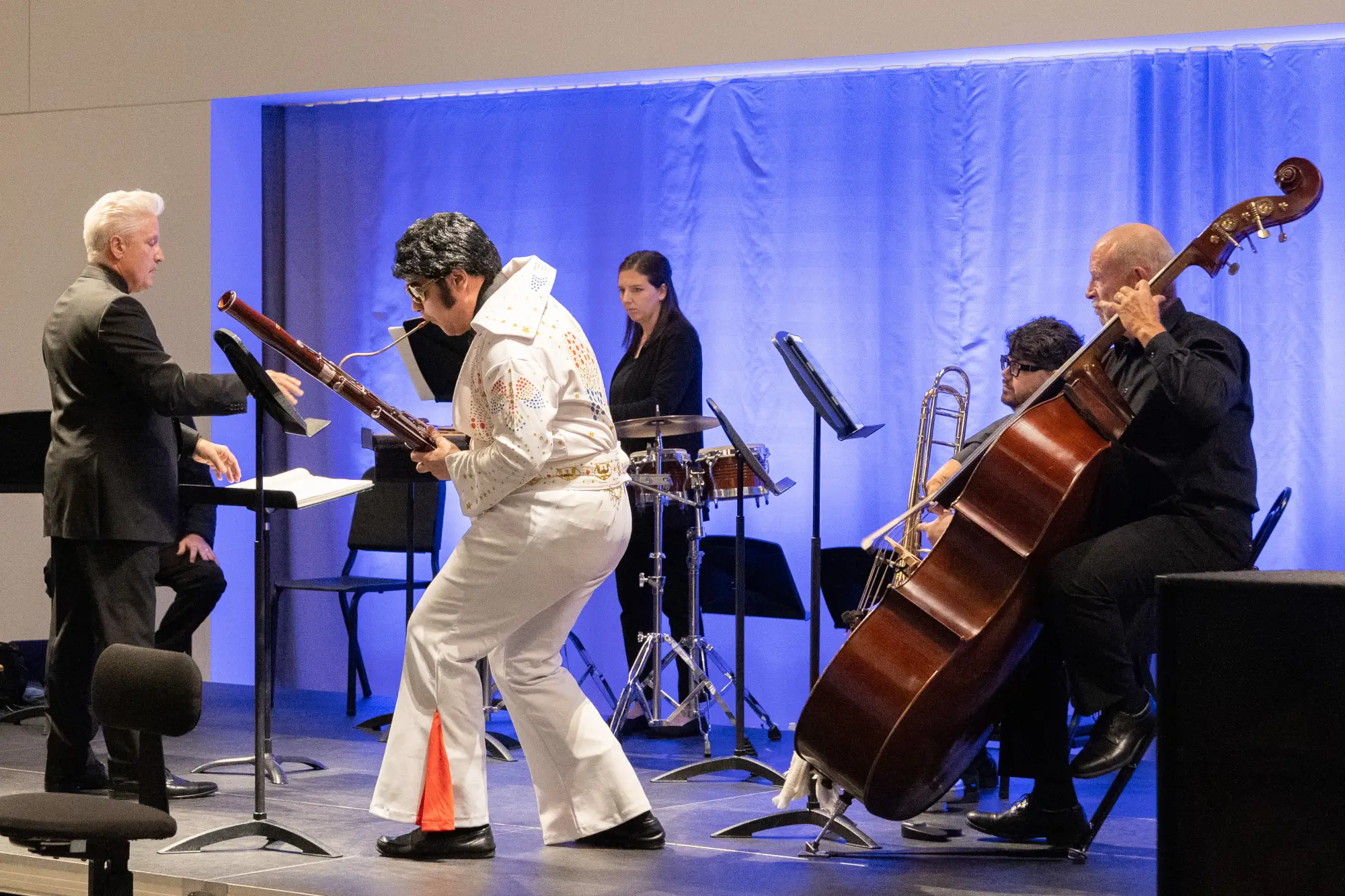 The performance began with the orchestra librarian and bassoonist, Richard Bobo, who took on the role of the king in Michael Daugherty's "Dead Elvi...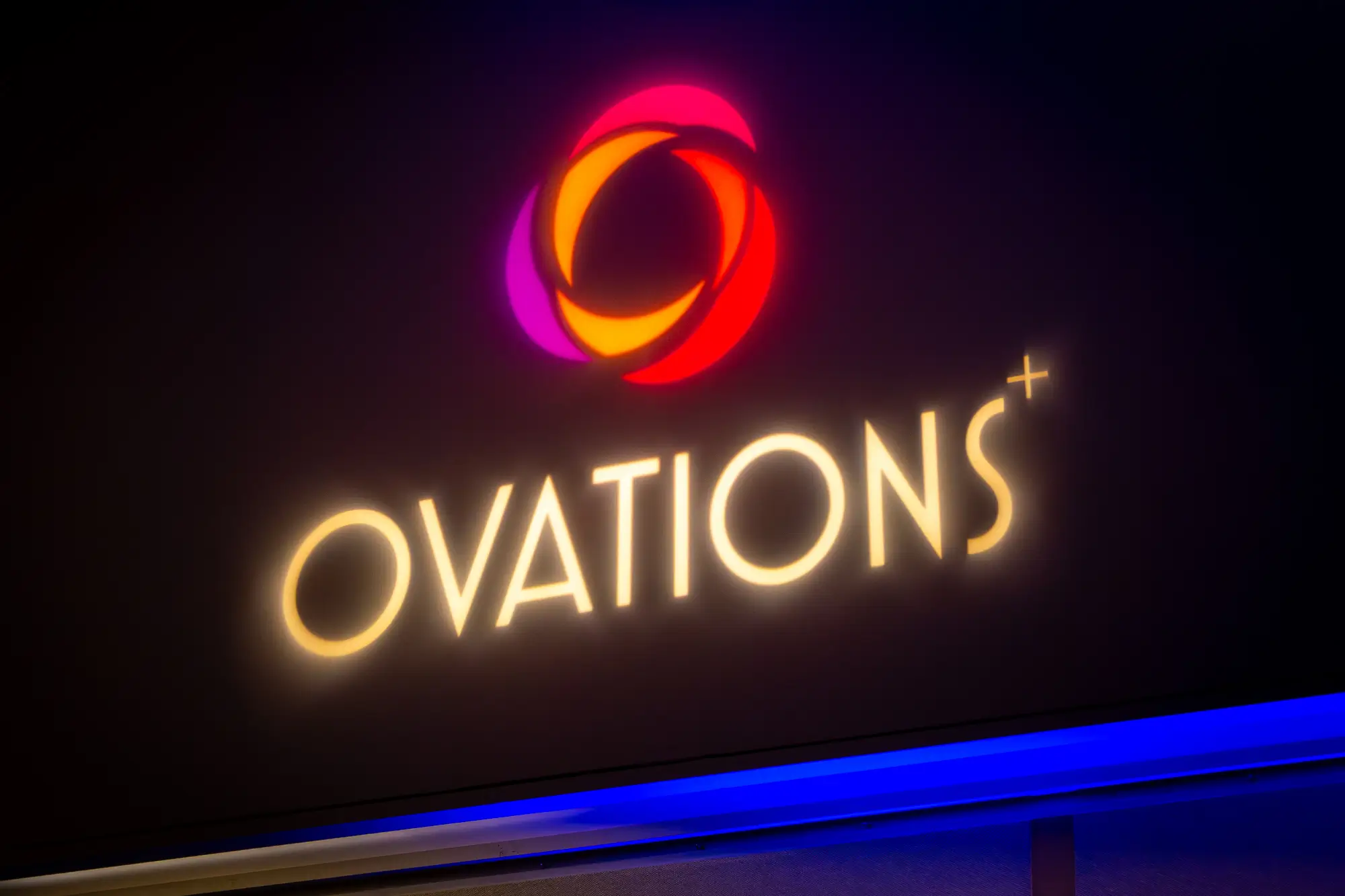 We are still catching up on rest from the grand reveal of our new name! Guests were greeted with champagne at the entrance, a costume photo b...