Never miss a surprise or a concert!
Evening with the Maestro Featuring Chef Steven D. Brooks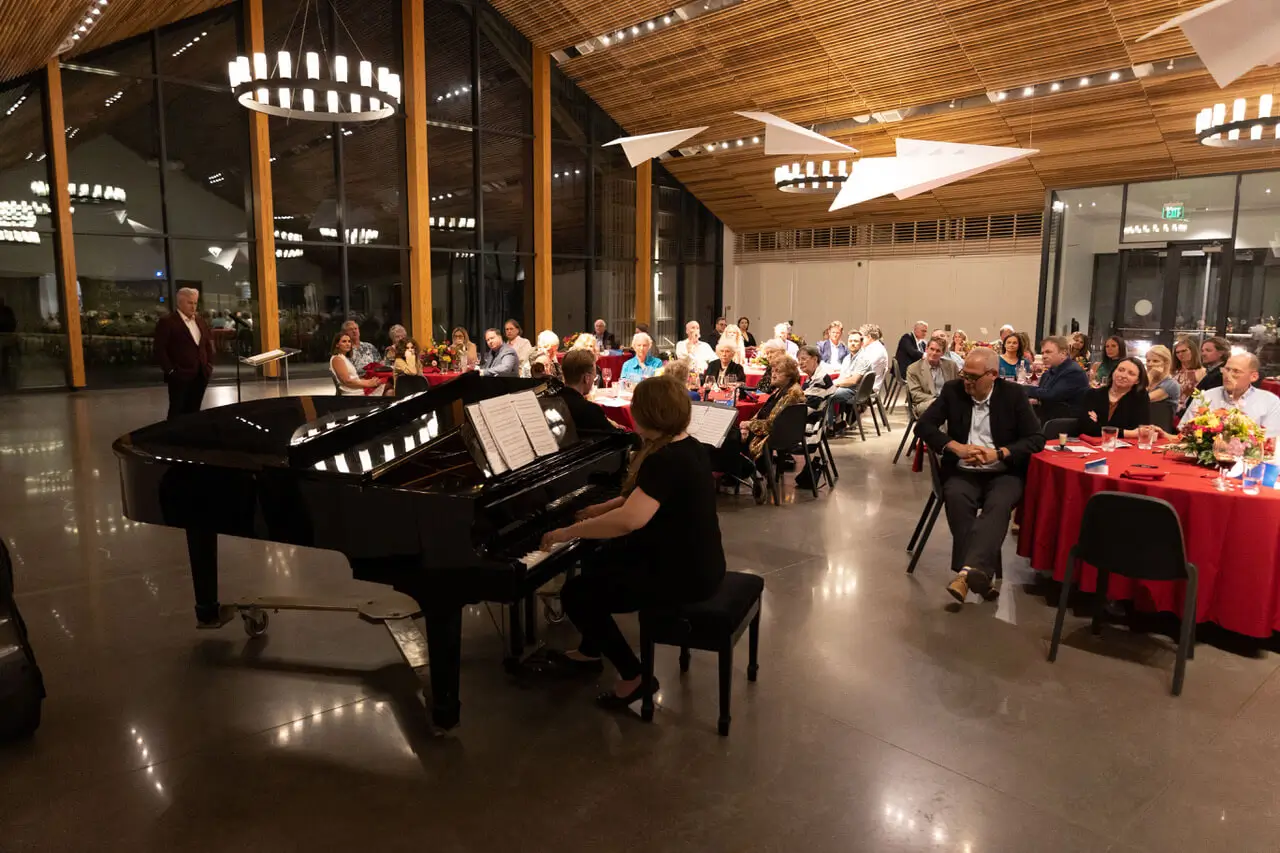 Great things happen when people work together. Especially when you're talking about a fun night out.
June 8th's Evening with the Maestro was dressed to the nines in the theme of Collaboration.
Our Conductor Steven Byess and Chef Steven D. Brooks shared creative ideas, themes, the spotlight and even first names to bring an unforgettable night of food complementing wine complementing music.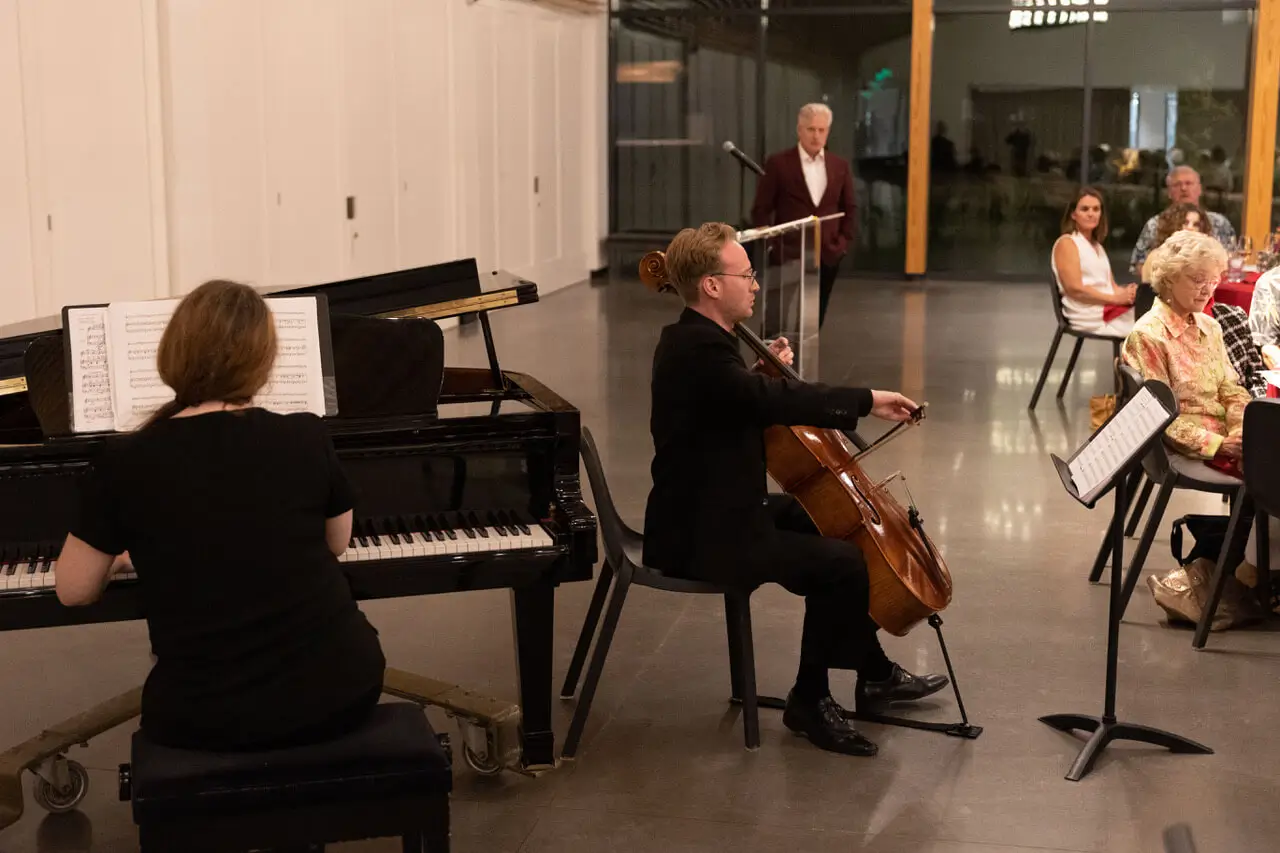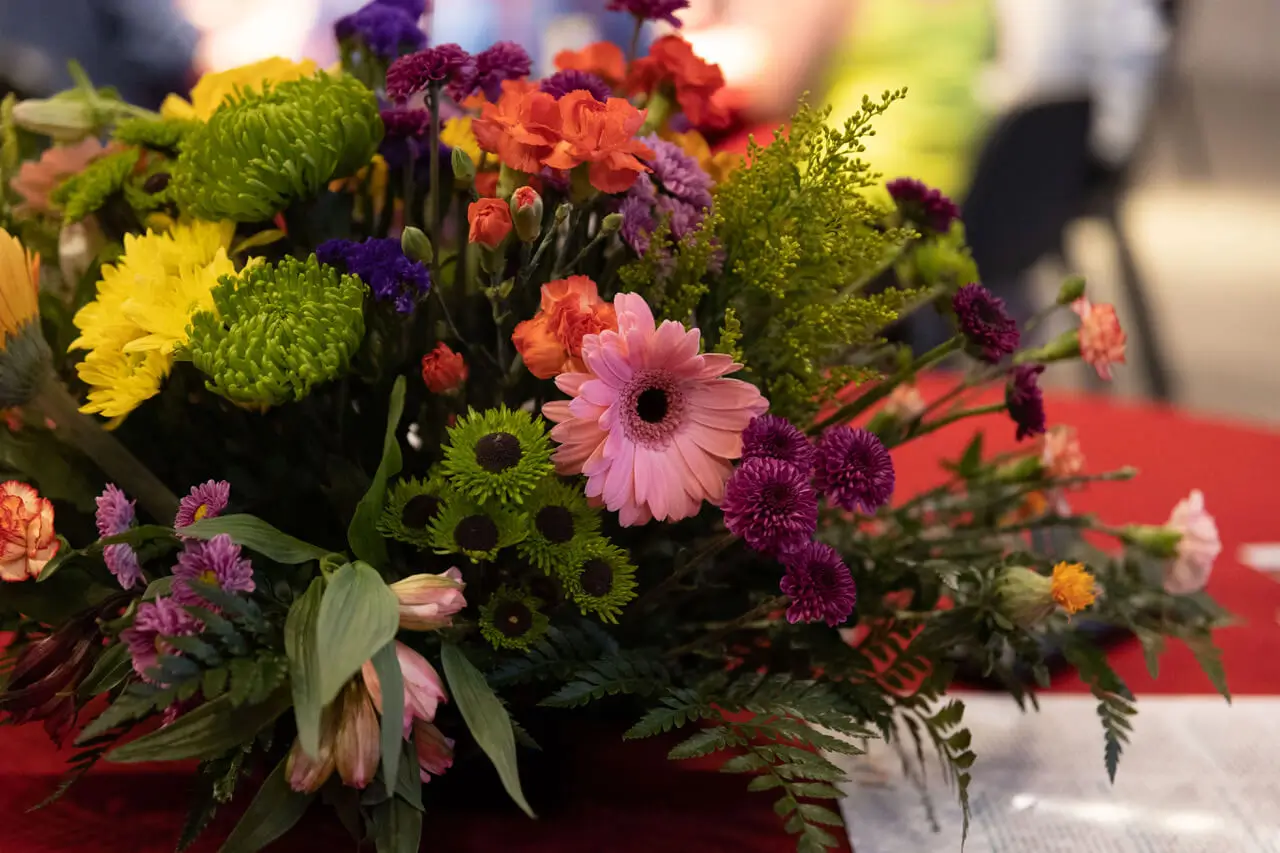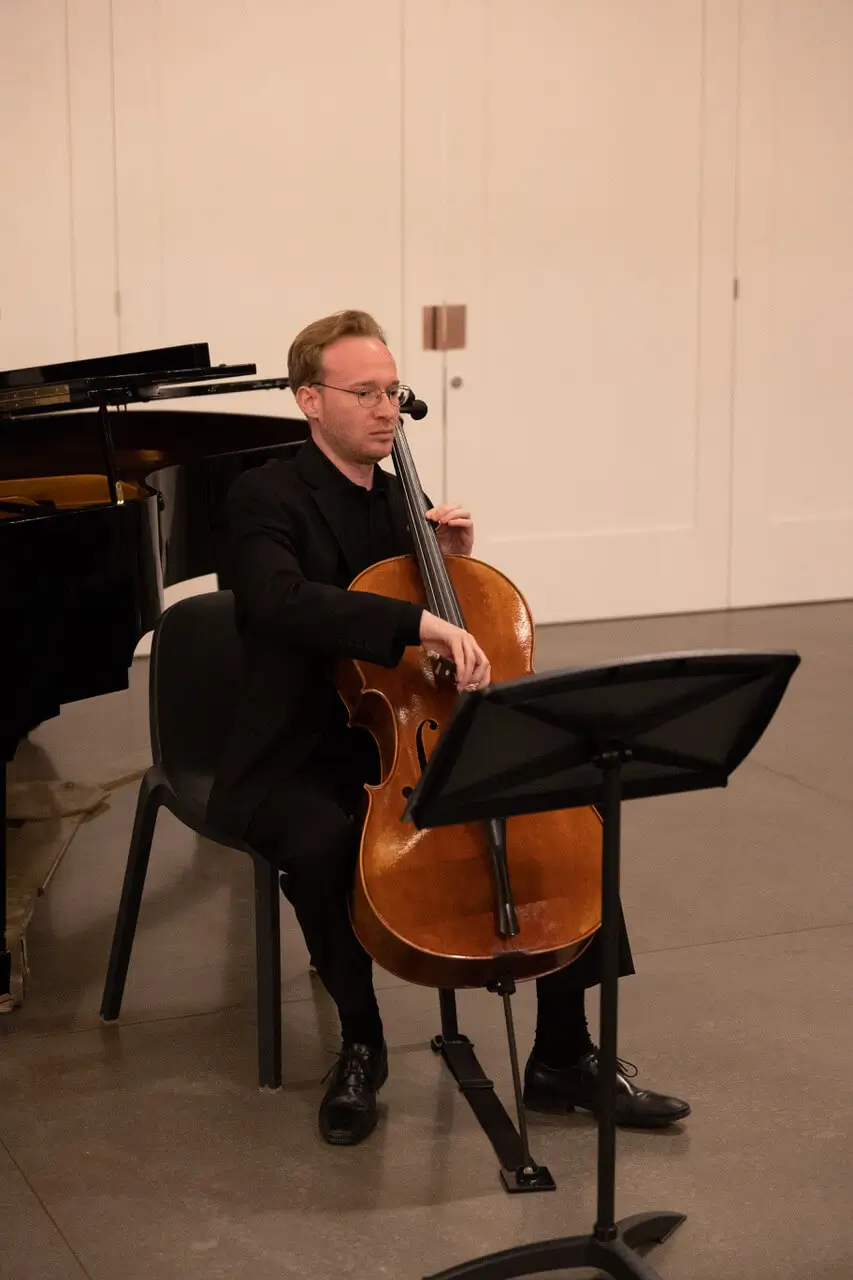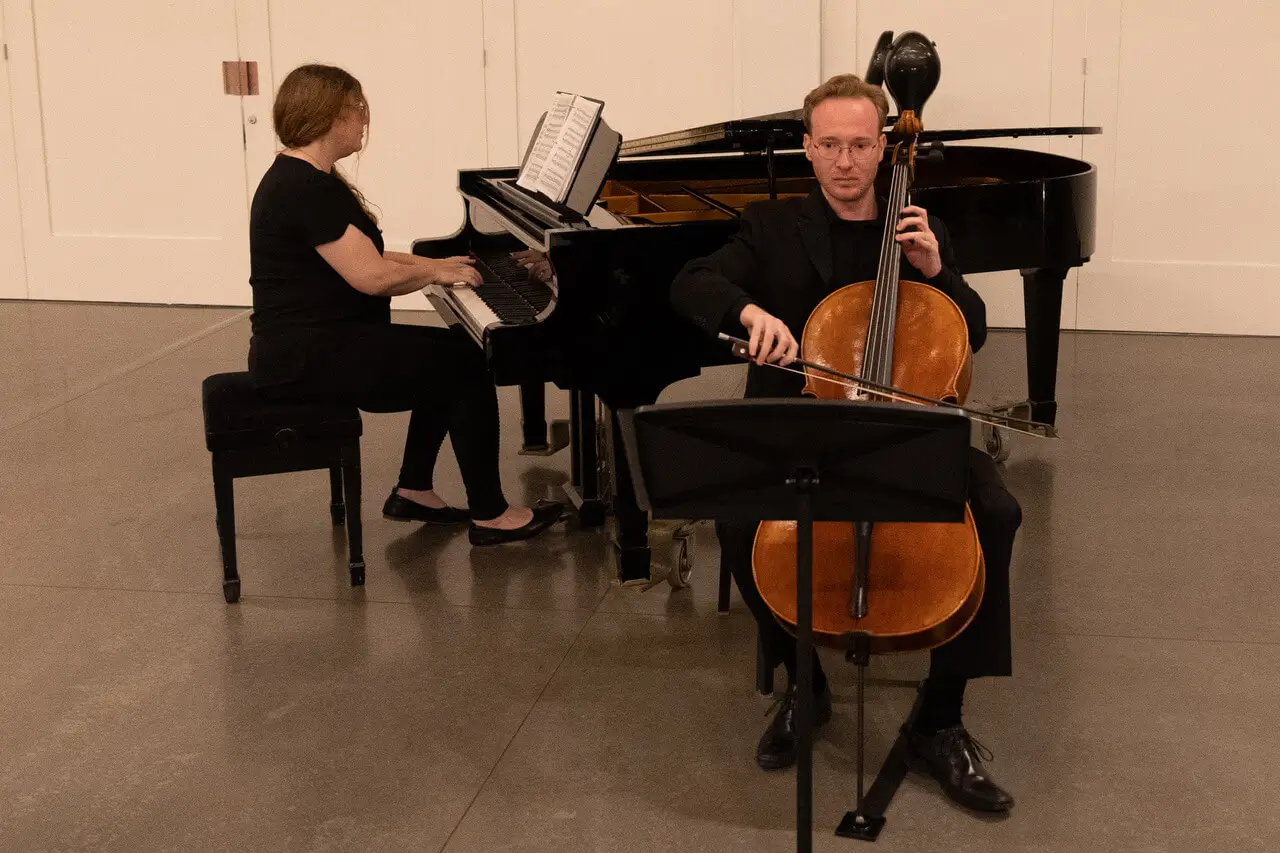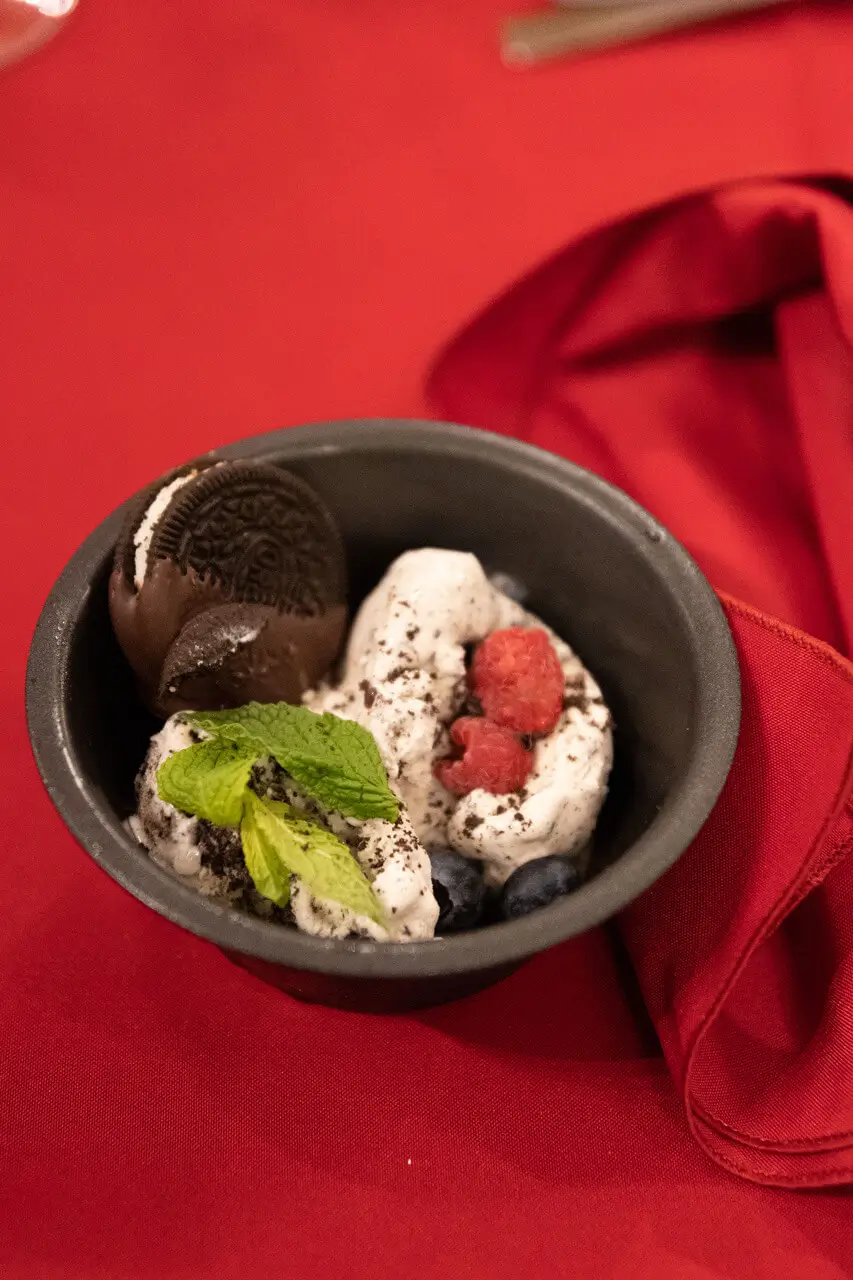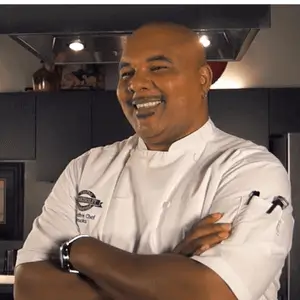 about Chef steven d. brooks
This drummer turned Chef started his culinary career in 1991 after he found himself hungry trying to make it in a full time Rock & Roll band. Chef Scott Berg at Vincent's Market in Birmingham, Alabama thought that he would make a good cook from the things he talked about, and the passion for cooking shared by his entire family. The Gourmet Grocery store, with its large kitchen and bakery would provide the perfect learning environment for this newcomer to the industry. After spending the next several years in all areas of the operation and working with some of the best young Chef's in the area, he was given the chance to go and open 22 Vincent's Markets and Southern Kitchens throughout the southeast, provide all food service for The Bruno's Memorial Classic Senior PGA event, held at Grey Stone in Birmingham, and Olympic Soccer in Birmingham in 1996.
Then, in 2000, Northwest Arkansas came calling. The Market at Pinnacle was looking for a Sous Chef and brought him to the area and he quickly became a local favorite. After 5 great years, The Blessings Golf Club offered the Executive Chef/F&B Director position. This, without a doubt was the single, greatest learning experience of this Chef's career. Mr. Tyson made him a better leader and Chef.
---
BECOME A FRIEND OF THE APO, OR A BEST FRIEND FOREVER
Join the list of our favorite music lovers who help keep the doors open, lights on, musicians fed and themselves smiling. Friends and Best Friends Forever of the APO enjoy exclusive access to unique APO activities, deepening their appreciation of the music. They also fund the APO's many mashups of music and arts throughout NW Arkansas.
Let's Be Friends
Upcoming APO Events
You never know where the APO could pop up with unique local arts experiences. Actually, come to think of it, you can know.
See What's Next
Get Email Updates
Whatever the APO surprises and delights Northwest Arkansas with next, you won't want to miss it! Your data's safe with us.
Support the APO
Your donation lets us continue making music in NWA today, and helps our education program build the local artists of tomorrow.
Donate
---
You might also like...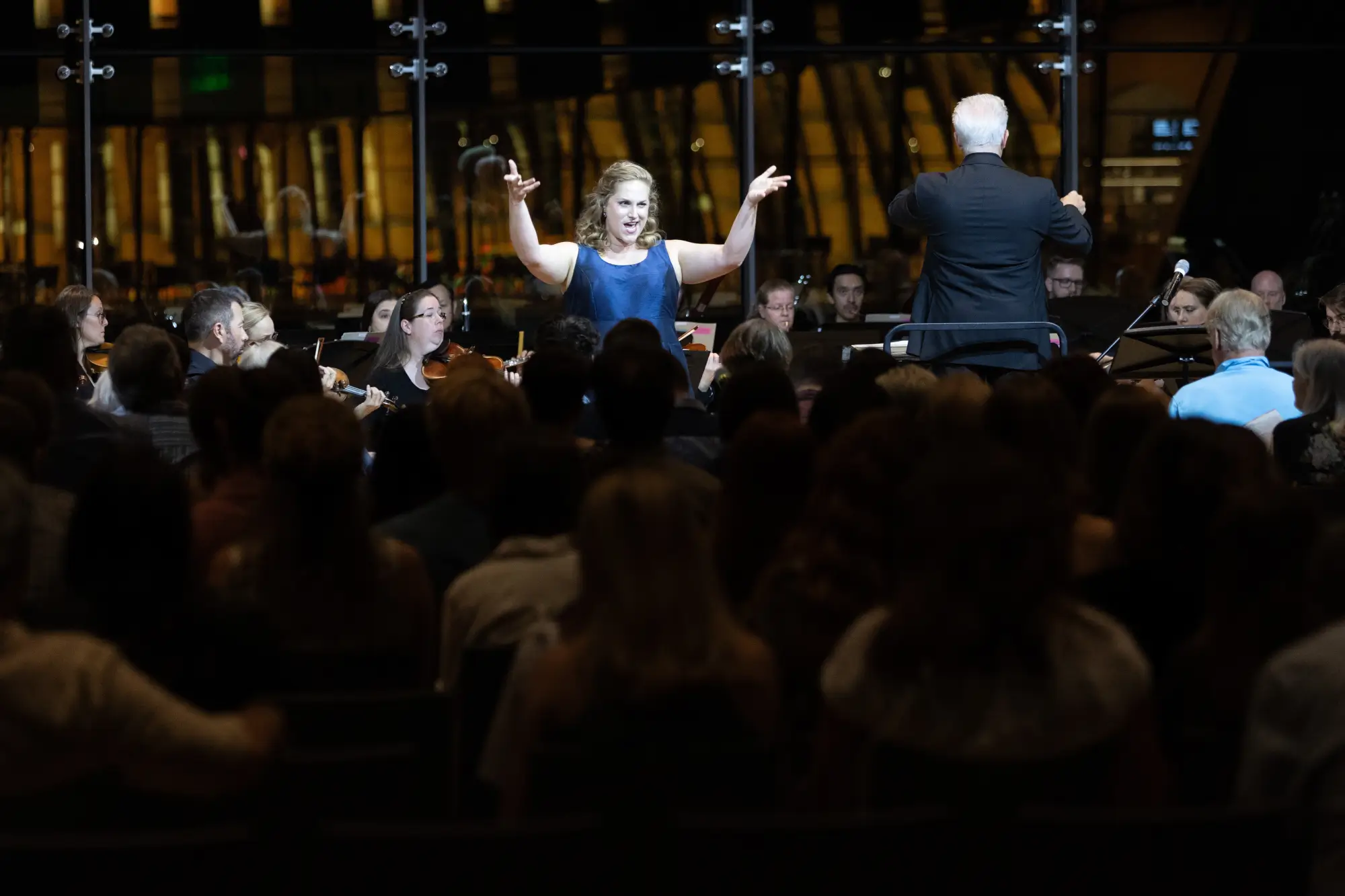 What a stunning night at Crystal Bridges! The visionary artist, Lee Mingwei was in attendance and opened the evening with a gracious speech, reflec...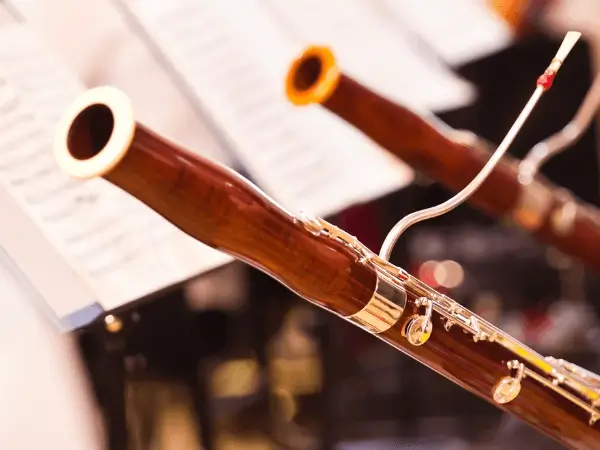 The rustic interior of Ozark Beer Company in Rogers lent an unexpected charm to APO Small Bites featuring Fayette Junction Bassoons. APO...