Never miss a surprise or a concert!
Sara Davis Buechner Residency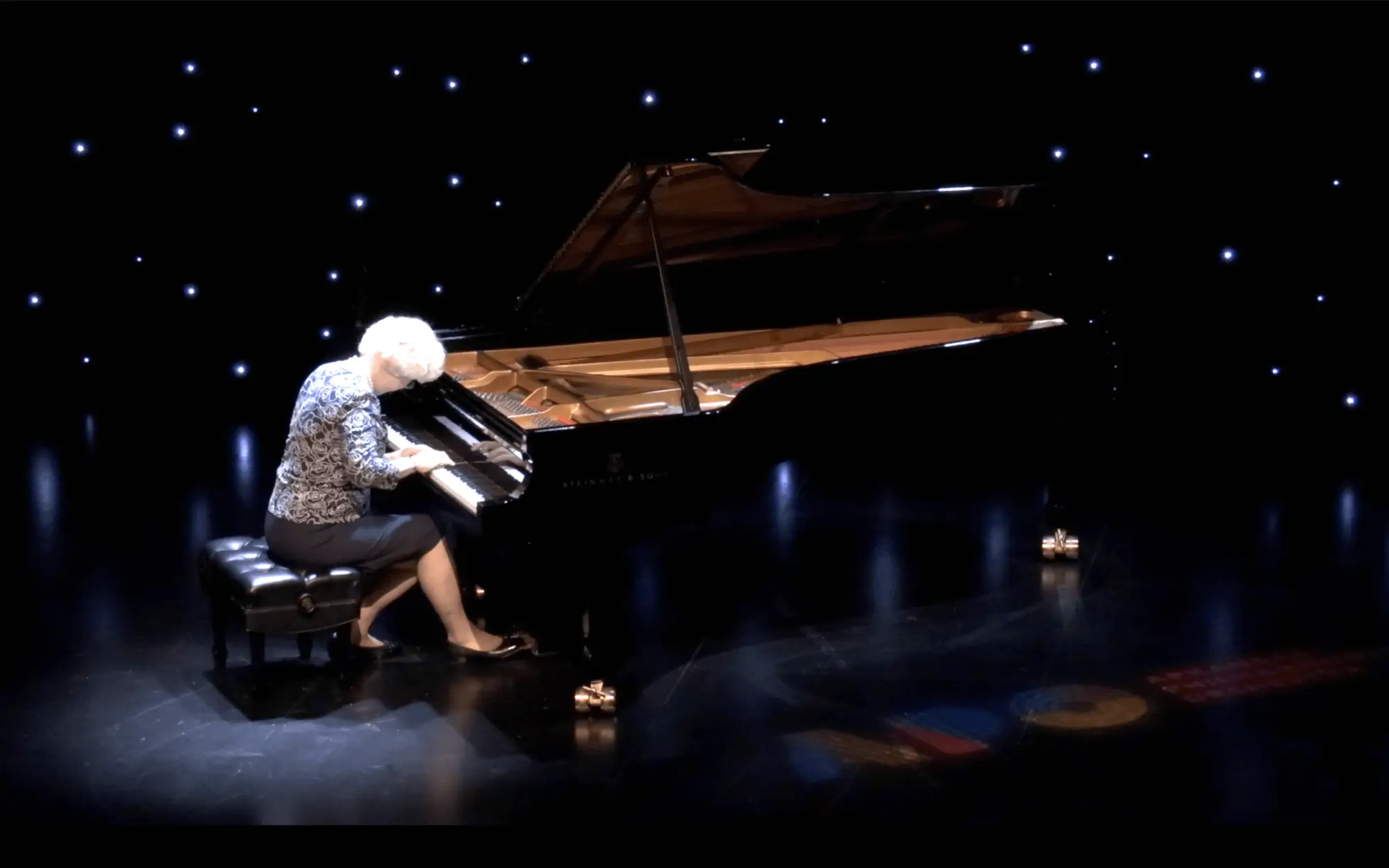 SARA DAVIS BUECHNER & THE APO
"The APO's mission is to connect people with broader contemporary issues through music, making a difference in the community today that lasts for years. Sara Davis Buechner does that in spades," said Jason Miller, executive director of the APO. "She not only uplifts people with her technical prowess and unparalleled artistry, but she also inspires and empowers the diverse LGBTQIA+ community she is part of. We hope benefits from her performances and learns from what she has to say."
Noted for her musical command, cosmopolitan artistry, and visionary independence, Buechner has been lauded as one of the most original concert pianists of our time. After a year with no live performances due to COVID-19, the APO selected Buechner as their first guest artist of the new season as a gift to the Northwest Arkansas community and to honor diverse experiences by bringing timely issues forward through music.
Buechner is a world-renowned pianist and proud transgender woman who has performed in every state and province of North America as a recitalist, chamber musician and soloist.

Sara Davis Buechner Playlist
AN EVENING OF MOZART WITH PIANIST SARA DAVIS BUECHNER

(7/22/21) The Arkansas Philharmonic Orchestra presented Sara Davis Buechner in an evening concert experience with a performance of the delightful Piano Concerto No. 14 in E-flat Major by Mozart and Joaquín Turina's evocative Rapsodia Sinfónica under the direction of Maestro Steven Byess with members of the APO. This event was hosted at Crystal Bridges Museum of American Art.
LET'S GET REAL: A TIMELY CONVERSATION & PERFORMANCE
(7/18/21) The Arkansas Philharmonic Orchestra presented Sara Davis Buechner in a performance and conversation centered on recent anti-transgender legislation. This event was hosted at The Momentary in Bentonville, Arkansas.

BE WHO YOU ARE: A MOTIVATIONAL CONVERSATION & CONCERT
(7/16/21) The APO presented Sara Davis Buechner in a concert and motivational conversation that aims to entertain, encourage, and inspire NWA'S LGBTQIA+ community. This event was hosted at the Walton Arts Center.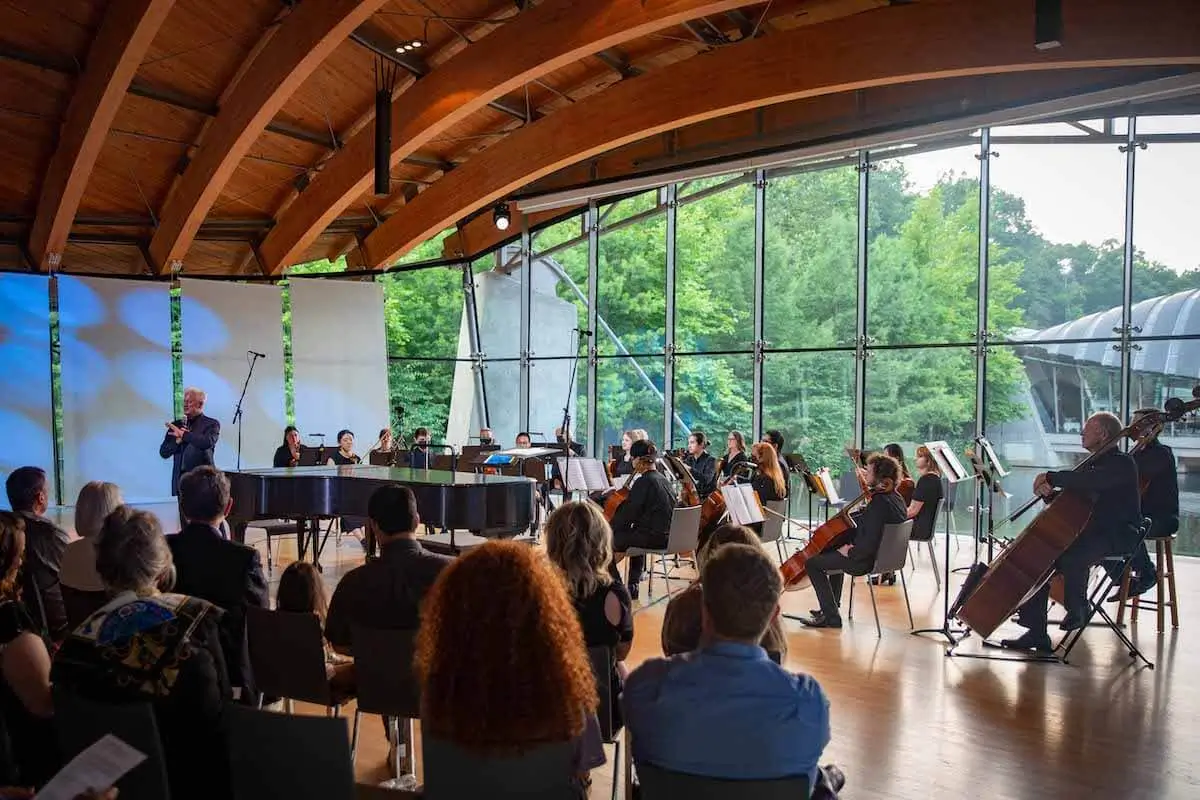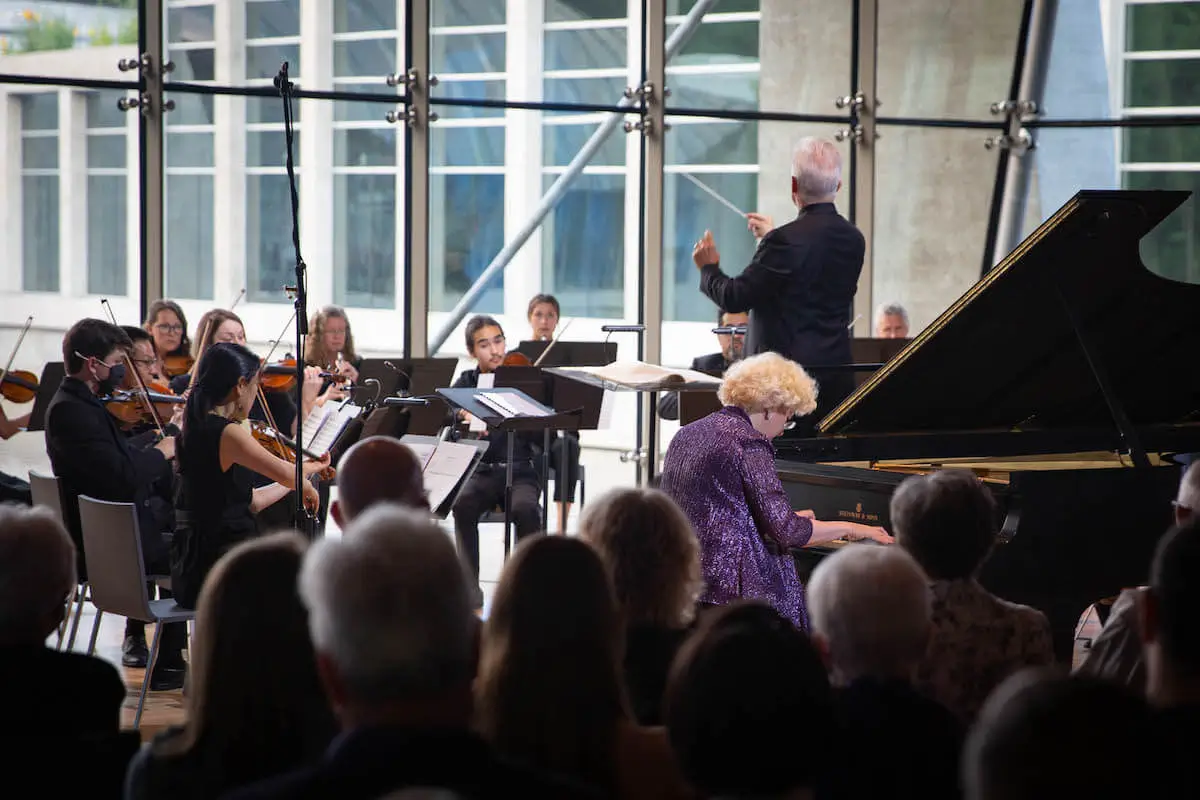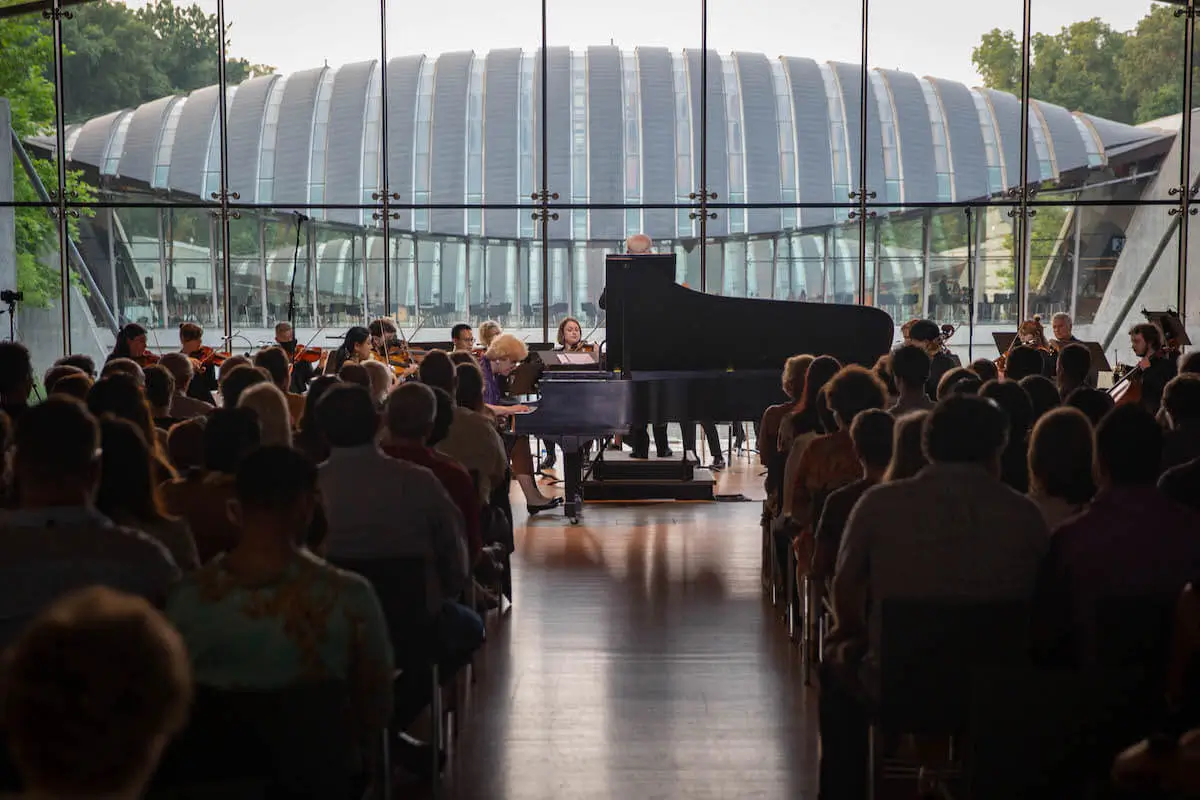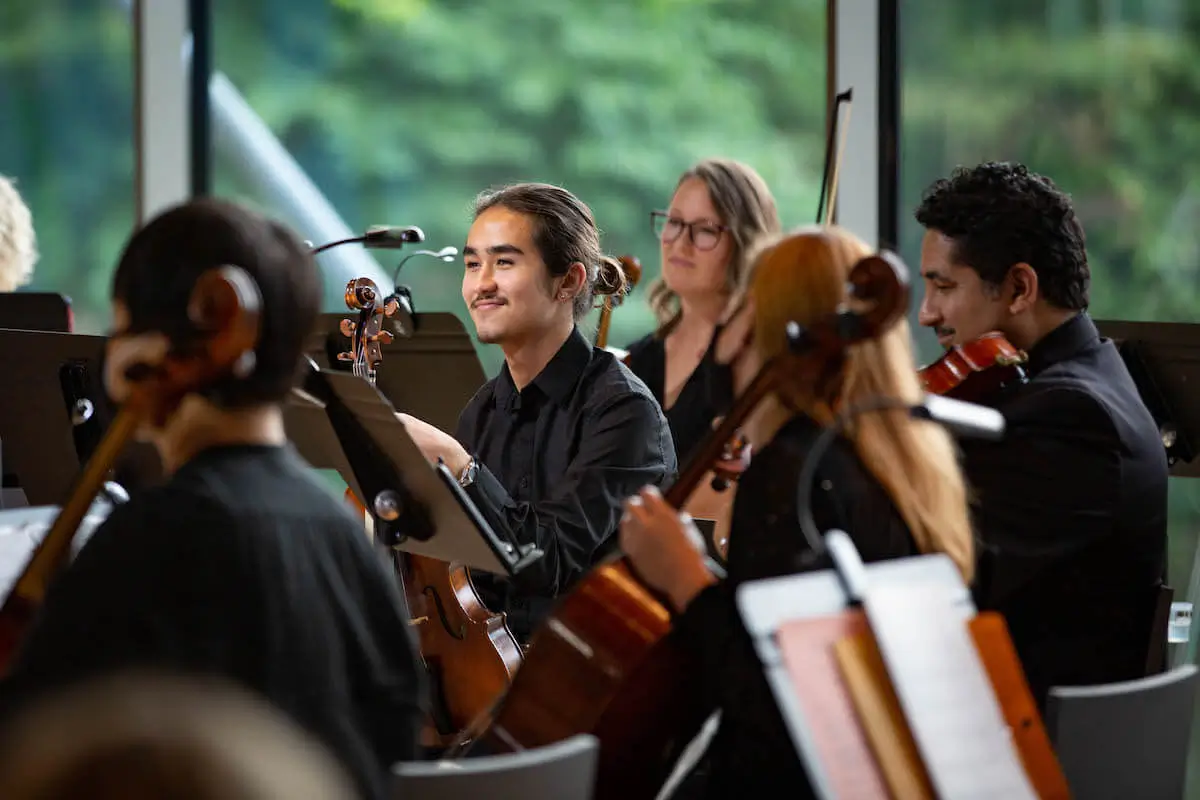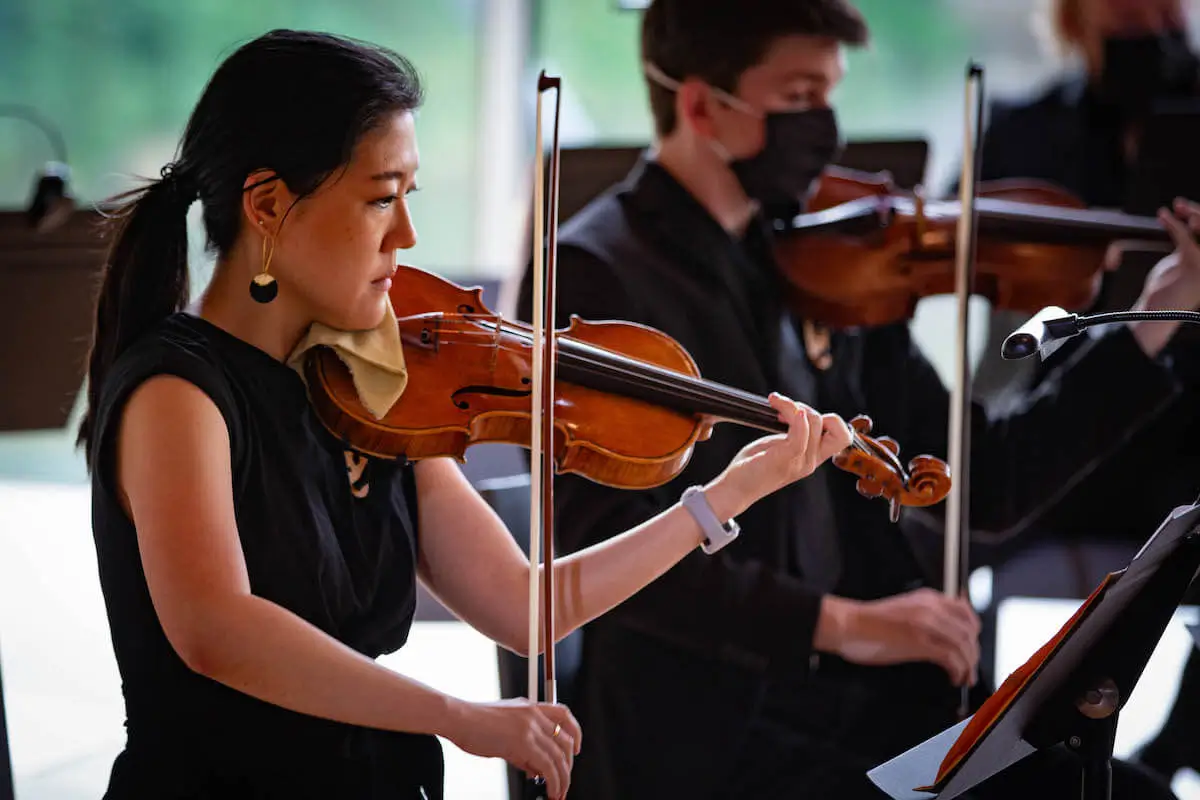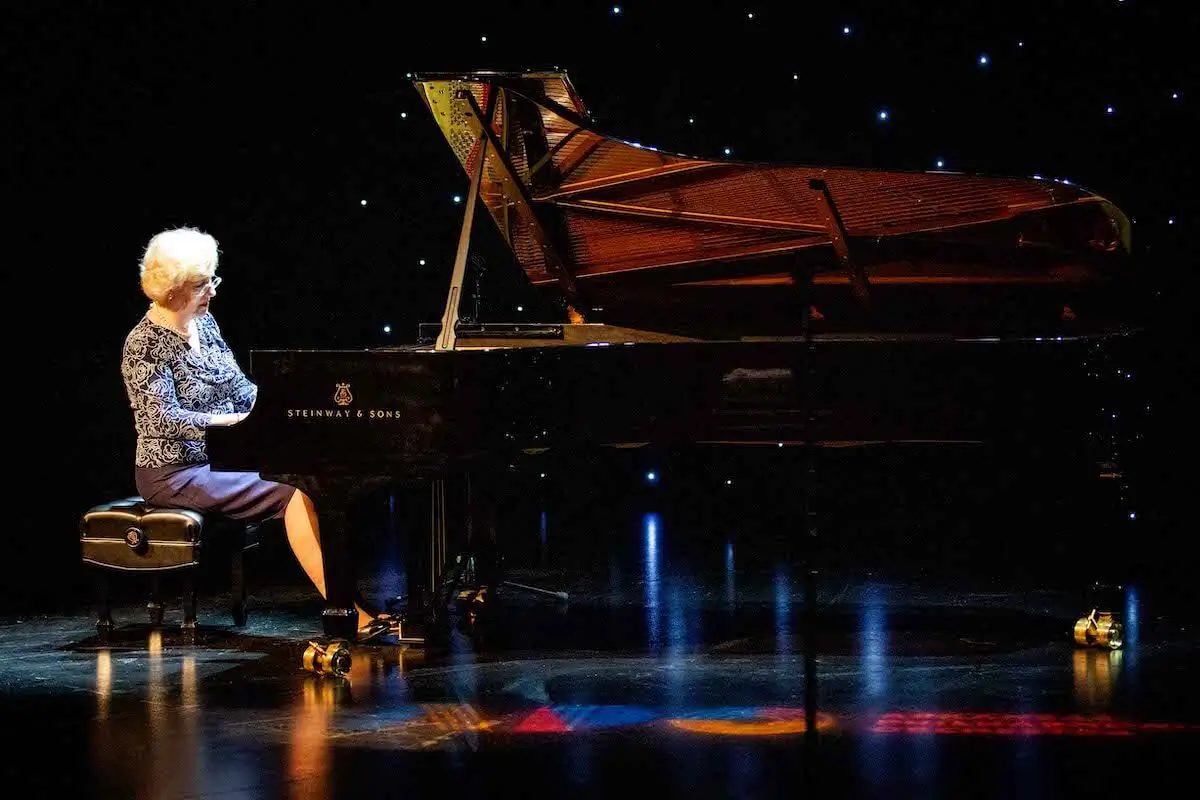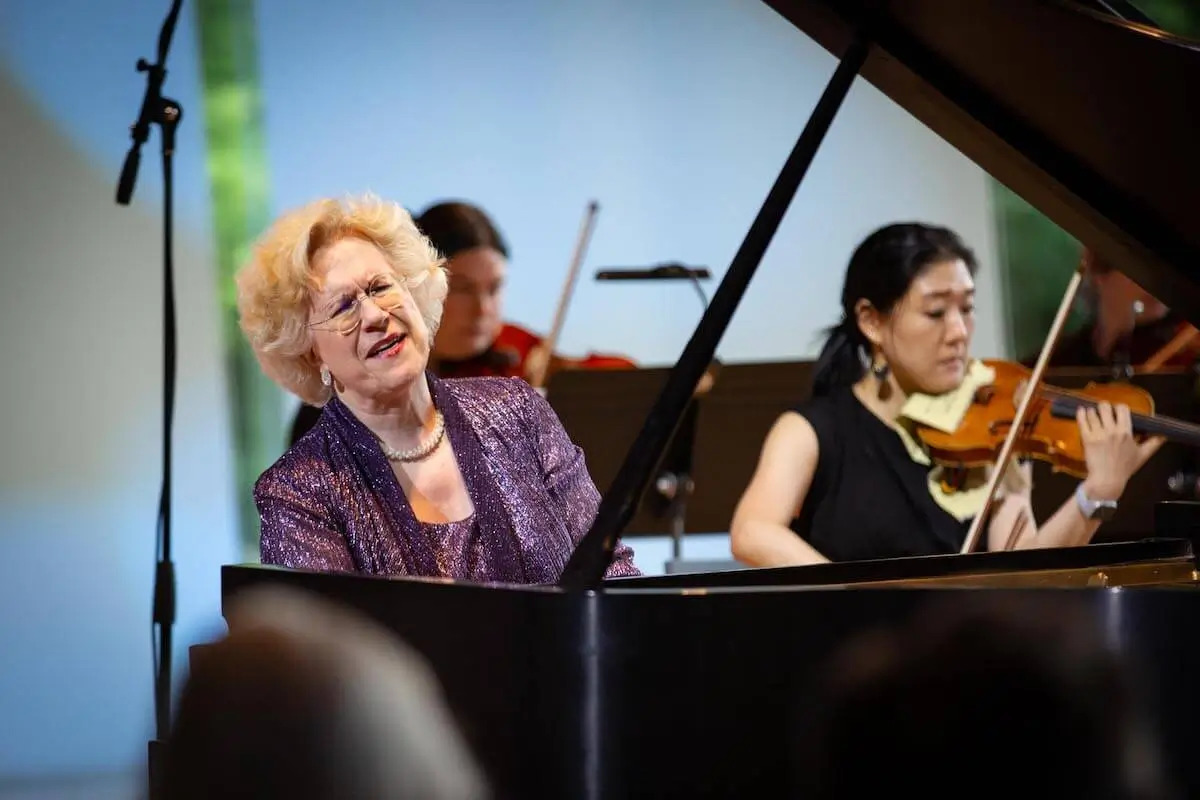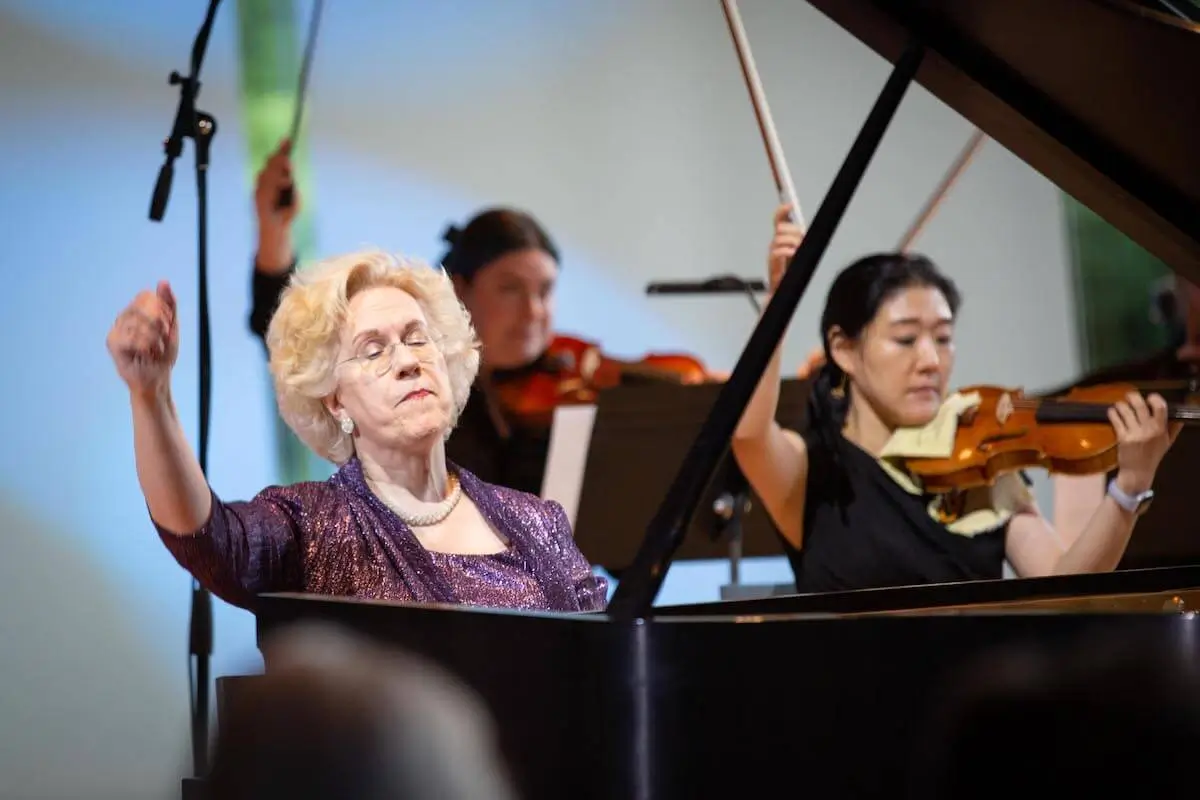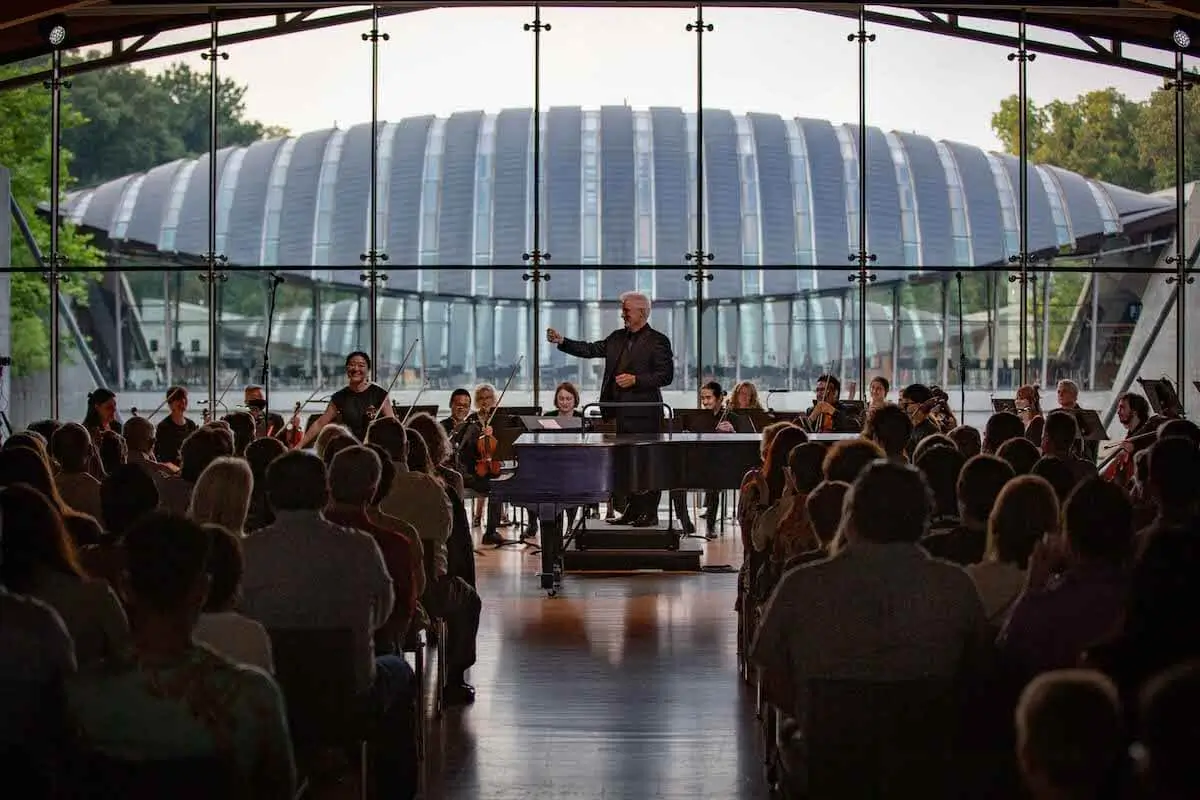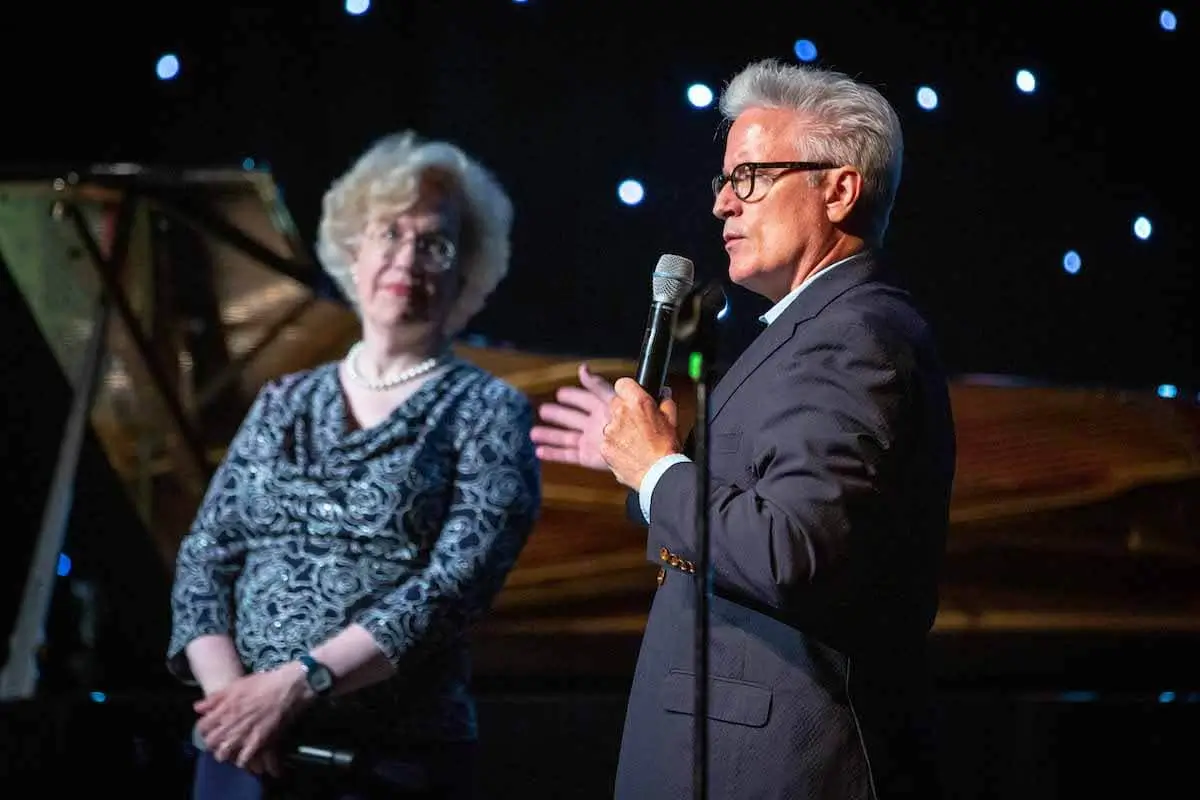 ---
BECOME A FRIEND OF THE APO, OR A BEST FRIEND FOREVER
Join the list of our favorite music lovers who help keep the doors open, lights on, musicians fed and themselves smiling. Friends and Best Friends Forever of the APO enjoy exclusive access to unique APO activities, deepening their appreciation of the music. They also fund the APO's many mashups of music and arts throughout NW Arkansas.
Let's Be Friends
Upcoming APO Events
You never know where the APO could pop up with unique local arts experiences. Actually, come to think of it, you can know.
See What's Next
Get Email Updates
Whatever the APO surprises and delights Northwest Arkansas with next, you won't want to miss it! Your data's safe with us.
Support the APO
Your donation lets us continue making music in NWA today, and helps our education program build the local artists of tomorrow.
Donate
---
You might also like...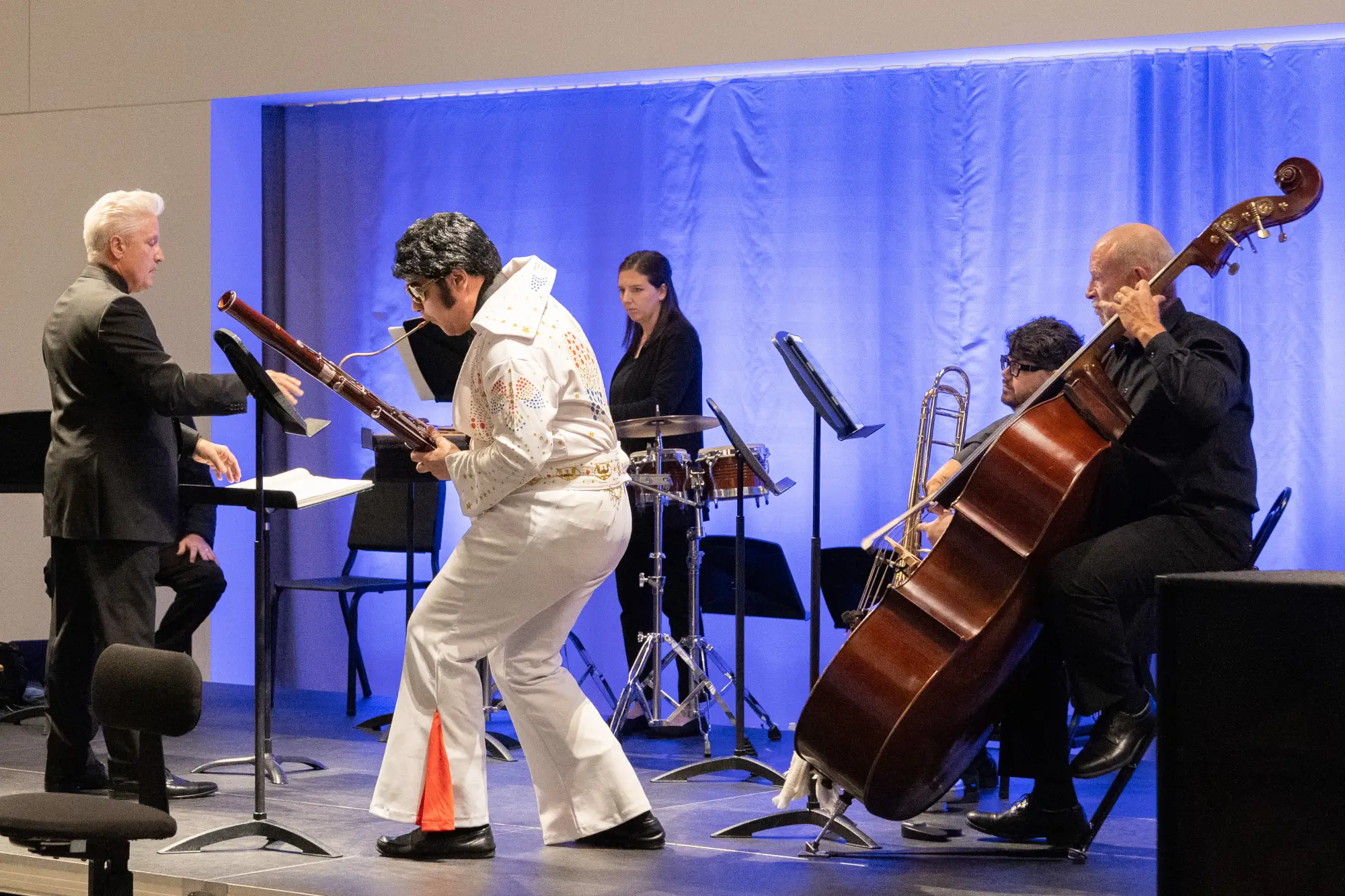 The performance began with the orchestra librarian and bassoonist, Richard Bobo, who took on the role of the king in Michael Daugherty's "Dead Elvi...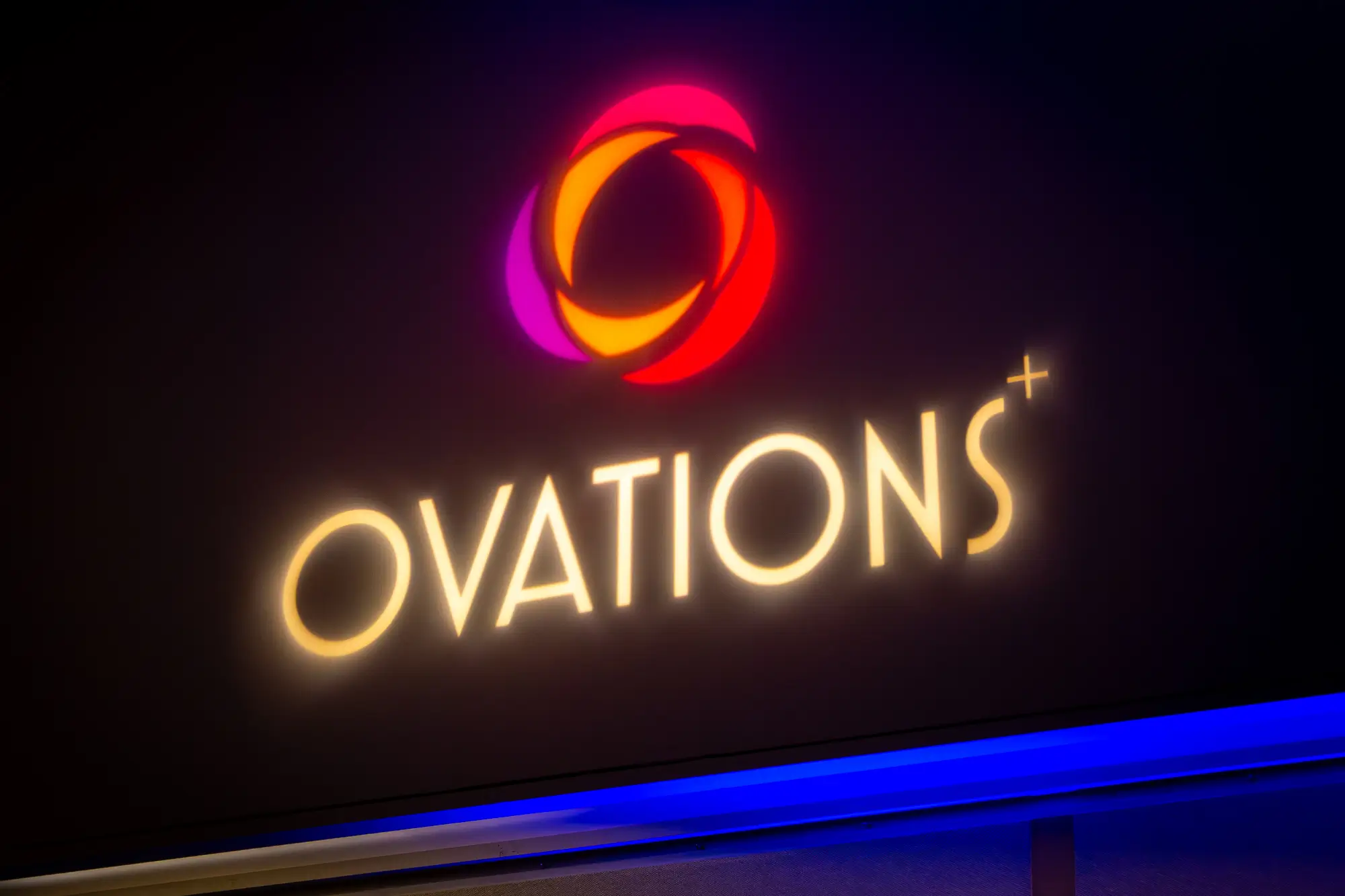 We are still catching up on rest from the grand reveal of our new name! Guests were greeted with champagne at the entrance, a costume photo b...